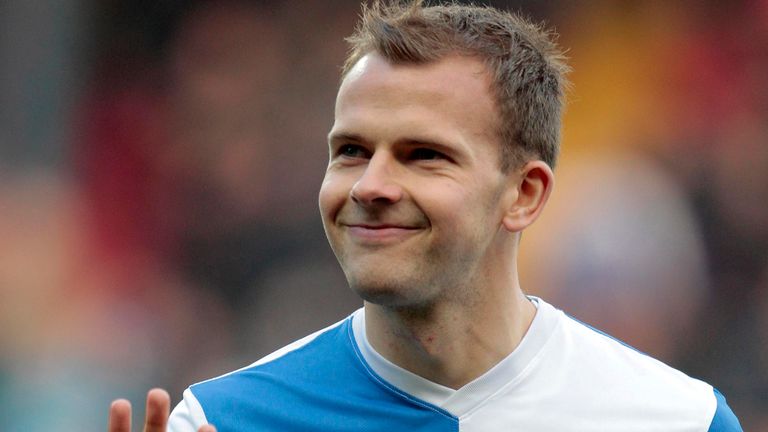 Blackburn boss Gary Bowyer has revealed Hull City have made a bid for the club's prolific striker Jordan Rhodes.
The Scotland international scored 25 goals for Rovers in the Sky Bet Championship last season and has been targeted by Tigers boss Steve Bruce to replace Shane Long, who recently left for Southampton.
Bruce is also looking to accommodate for the loss of Robert Snodgrass, who is expected to miss a large portion of the season with a dislocated knee.
Bowyer said: "There has been an enquiry which has been taken to the board and the owners and that's as much as I know."
Rhodes only signed a new deal with Blackburn last month but an offer upwards of £8million could tempt them to cash-in.
"Obviously we gave him a new contract recently so we thought that would be the end of it," Bowyer added.
"I totally understand that Premier League clubs would be interested in someone who scores as many goals as he does.
"And that's what we've got to prepare for, him scoring more goals for us at the weekend.
"From a footballing point of view, there's no decision to be made in my eyes.
"You're guaranteed minimum 25 goals a season, which he's proved over the last four years.
"He's the best finisher I've worked with so, from a footballing point of view, if my opinion was asked, it's a big fat no, you shouldn't sell him.
"But I understand there's the lure of the Premier League and the finances that would be involved... it's out of my hands."
Hull were also linked with a move for Rotherham winger Ben Pringle in the national press on Thursday morning.