Remi Garde says Gabby Agbonlahor is crucial for Aston Villa
By Mark Ashenden
Last Updated: 12/02/16 3:29pm
Gabby Agbonlahor is vital for Aston Villa's fight to stay in the Premier League, says manager Remi Garde.
The long-serving striker, who has struggled with calf and back problems since Garde's arrival last November, was reportedly linked with a move to Turkish side Kayserispor in January.
Agbonlahor scored in last week's win over Norwich to give Villa a glimmer of hope in their battle for survival. They now sit eight points from safety with 13 matches of the campaign remaining.
Speaking ahead of the Sunday's home game against Liverpool - the second match in Super Sunday's triple-header - Garde said: "He has been here a long time. He is a top goal-scorer for Villa and very important.
"We missed time to know each other better because when I arrived he was injured and he was away for a long time getting treatment.
"Sometimes in sport you have difficulties with people, I had a lot at Lyon, this is the way of the job and you have to cope with that. But you have to brave the situation and go forward, and that is what we have done with Gabby.
"You cannot let things go without control. I don't want to control everything but my job is to give direction and make sure everyone is treated in the same way. He is an asset if you play him right.
"He has different qualities from the other players and is the one most attracted by the goal and the way he runs on the pitch is different. He likes to go behind the defensive line and stretches the opponent, and it's very difficult to defend against. The way he runs deep also creates space for other players."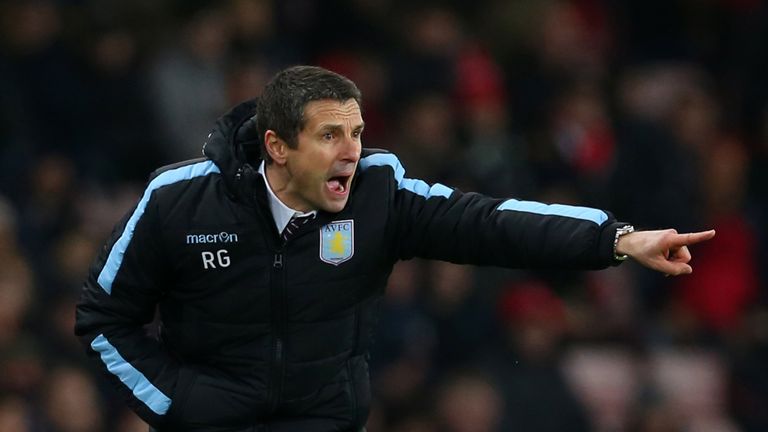 Villa head into the weekend having lost only twice in their last seven matches in all competitions, but Garde acknowledges improvements must be made against the Jurgen Klopp's side.
"If we are playing the same game against Liverpool [as against Norwich], we will be punished," the Frenchman added.
"The victory and three points were very important but the way we played didn't please me. But I've never come up against Jurgen Klopp. He's a top manager. He has a good personality. 
"He seems genuine which I like. I don't like managers or players who play roles because of their positions. 
"Liverpool have quality and quantity in the forward positions. They play attacking football. It will be up to us to defend well, better than we did against Norwich. We need to correct a lot."