Houllier to sit out run-in
Aston Villa director Charles Krulak has confirmed that Gerard Houllier will miss the club's final fixtures.
Last Updated: 25/04/11 3:54pm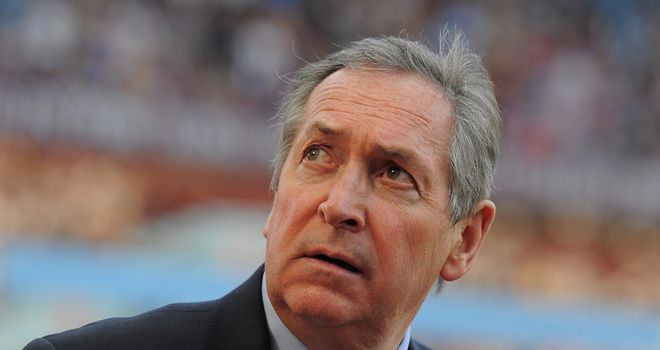 Aston Villa director general Charles Krulak has confirmed that Gerard Houllier will miss the club's final four fixtures of the 2010/11 campaign.
The Villa boss is currently under medical observation after complaining of chest pains last week.
Having been rushed to hospital, the Frenchman was absent for Villa's 1-1 draw with Stoke on Saturday.
Assistant manager Gary McAllister has been placed in temporary charge of first-team affairs, and that will remain the case until the end of the season.
Krulak, owner Randy Lerner's right-hand man, said: "It is serious, something that we have to be concerned about.
"I am afraid he [Houllier] will not be on the sidelines for the remainder of our games. The key is his health and that he recovers completely."
McAllister insists he will have no problem providing extended cover, having taken charge of Leeds United and Coventry City in the past.
Professional
He said: "The facts are I'm a professional man. I'm the number two and when the manager is not here, I've got to go in.
"I'm fortunate I've managed another big city club in Leeds and another not far away from here at Coventry.
"I've got experience and I've played with a lot of these type of players in my periods at Leeds and Liverpool so I think I know them.
"I'm trying to get better at knowing the character of the modern-day player.
"My experience is not massive. My main experience is coming from being an ex-player.
"But there's no doubt having worked with chairmen Ken Bates [at Leeds] and Mike McGinnity at Coventry, that bit of experience has helped."