McLeish - No further signings
Aston Villa manager Alex McLeish is unlikely to add further players to his squad after the short-term signing of striker Robbie Keane.
By Razwan Mirza
Last Updated: 13/01/12 5:07pm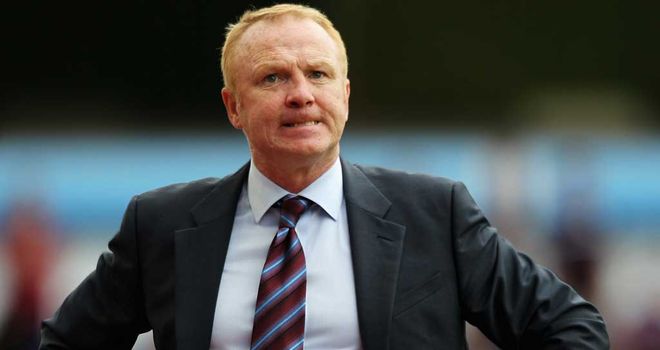 Alex McLeish has revealed that he is unlikely to add further players to his Aston Villa squad during January after the short-term signing of striker Robbie Keane from Los Angeles Galaxy.
The Scot admitted the only way he could add new signings to his squad was if players headed out of the club first.
Villa have had to lower their wage bill under McLeish after excessive spending over the past few years, but it has seen his squad weakened as more players have left the club than arrived.
And McLeish admitted: "It's a case of keeping and steering the ship in the right direction in terms of the wages.
"We have a clear vision through Randy Lerner (club owner) and Paul Faulkner (chief executive) that we have to manage the wages.
"We are still steering that course. There's no way we will add to the wages unless some of the wages are offloaded.
"I am not in any hurry to lose any of my players. Only if it was an attractive proposition would we do anything so it's very unlikely we would let any of our players go."
The Villa boss also insists there have been no approaches for James Collins despite speculation linking the defender with a move to QPR.
He said: "There's not been an approach as such. We hear there is interest for James and he should be proud of that. He should be proud he is a wanted man.
"But, saying that, he is an Aston Villa player. He has just moved into a new house so we would hope James is here for a long time to come."
Desperate
McLeish remains anxious ahead of the weekend clash at home to Everton and is hopeful that Keane can help inspire Villa to end a run of four successive home defeats.
He said: "Desperate is a word I don't like to use but the home form certainly is something we want to put right.
"We have lost to three of the elite clubs and Swansea beat us after we got a great result at Chelsea which was a real kick in the backside.
"It's up to us. I do feel we have been punished for every little mistake at home. But the one thing we have to concentrate on is concentration.
"I feel sometimes we can have little lapses and two against Swansea cost us two goals. We have to concentrate from start to finish as we did against Stoke, Arsenal and Chelsea."