Keane backs under-fire McLeish
Robbie Keane believes Alex McLeish can be a success at Aston Villa and lead them back into Europe.
By Hayley Paterson
Last Updated: 25/02/12 1:20pm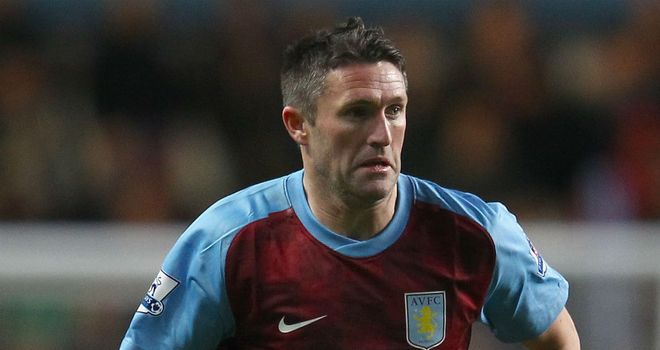 Robbie Keane believes Alex McLeish will not only be a success at Aston Villa but could also lead them back into Europe.
The Scotsman came in for some criticism from a section of Villa fans before the game against Manchester City, with some voicing their displeasure because of a string of poor results.
On-loan LA Galaxy striker Keane has not enjoyed the most fruitful time back in the Premier League, with Villa 15th in the table following a four-game winless run including an FA Cup exit.
However, the 31-year-old insists that the under-fire Villa manager could push for future European qualification with some financial backing.
Transitional period
"This is a transitional period for Aston Villa, which I felt before I even came," Keane told the Daily Mirror.
"You have a manager who has come in who has done a tremendous job everywhere he has been.
"You need your own group of players and hopefully next year if he brings his own players in and moulds them, then you will hopefully see Villa pushing for the Europa League or even Champions League."
Keane signs off for his old club in the match against Wigan having notched three goals in seven games and even with the results not necessarily going Villa's way, the Irishman has had no regrets about his return to the Midlands.
"I have really enjoyed it, it has been great. The whole club has been great and looked after me very well," he said.
Better club
"I couldn't have wished to come to a better club and get looked after as well as I have been. I have to thank everyone at the club.
"I look forward to my last game - to hopefully score and get three points.
"The league is so tight, with a couple of wins you are right back up in the top 10.
"The way Wigan play, they are very open and attacking. I am sure it will be an interesting game."