Aston Villa boss Paul Lambert delighted with early displays of Matthew Lowton and Joe Bennett
Paul Lambert has praised summer signings Matthew Lowton and Joe Bennett and admits he is excited by their potenial
Last Updated: 07/10/12 2:50pm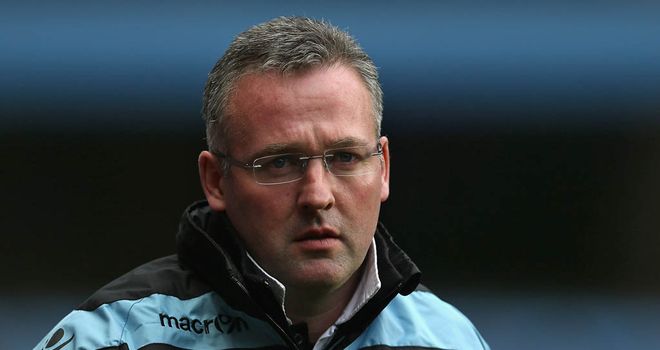 Lowton moved to Villa Park from League One Sheffield United while Bennett stepped up from Championship side Middlesbrough.
Both have quickly found themselves in the Villa Park first-team and are poised to start yet again against Tottenham on Sunday.
Lambert is delighted with the progress they are making and is excited about their future.
He also admits that one of the most enjoyable things about football management is helping young players fulfil their potential.
"People talk about them as hidden gems and you get great satisfaction from seeing them do well for themselves. The Norwich lads were exactly the same," he said.
"There was the opportunity there for the young lads to drive on in the game and it's the same here.
"If you are talking about Lowton and Bennett, they don't seem fazed at all. They have played a lot of games with Sheffield United and Middlesbrough, so playing in front of big crowds will not faze them."
He added: "Be it Championship or League One football, these are tough leagues so they are battle-hardened. They know what it is like to play proper football.
"There is nothing better than seeing players hitting the heights you think they can achieve. If they can keep going the way they are going, they will have really big careers.
"They have earned the right to play at Tottenham and it is not something they should be frightened by. They should not go there with any trepidation.
"I think they will learn from their mistakes and the type of players you come up against week in and week out are world-class players.
"I think it's a big learning curve for them. If they make a mistake, they can be punished - but you then do your utmost to make sure you don't make it again."
The Villans have endured a difficult start to the season and remain down in 14th place with just five points from their opening six games.
However, performances have picked up in recent weeks, with the club beating Champions Manchester City in the League Cup before forcing a draw with in-form West Brom last Sunday.
Lambert revealed that morale is high in the dressing room despite the stuttering start and is confident the club will soon start climbing the table.
"The good thing about it is there is a really good feeling about the club at the moment," added the former Norwich boss.
"That's important. Some of the football we are playing is very good at the moment.
"You will get ups and downs in everything but at the minute I'm happy with what the lads are doing."