Aston Villa boss Paul Lambert responds to Norwich chairman Alan Bowkett
Paul Lambert insists there is 'nothing to hide' about his departure from Norwich following criticism from Alan Bowkett.
Last Updated: 27/10/12 10:49am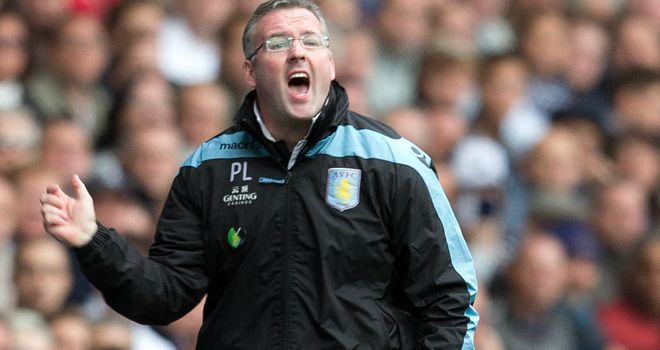 Lambert will be doing battle with the Canaries for the first time since he quit Carrow Road at the end of last season to move to the Midlands.
Lambert and Norwich are suing each other for breach of contract, with the matter to be decided by a Premier League manager's tribunal.
The Villa boss was upset when Bowkett made the matter public at a fans' forum last month, claiming he had left all of his previous clubs in a similar manner.
When asked about Bowkett's claims, Lambert said: "I don't know because I've never spoken to the chairman for about three years.
"Perhaps that is a bit of an exaggeration, maybe two. It's a good chunk of time. Why? That's football. Let him talk. We will see what happens.
"Could I have handled leaving Norwich any differently? Me, not at all. I took advice from the LMA and I know what is going on.
"It will be in the hands of a Premier League manager's tribunal and hopefully it will be sorted. But I've got nothing to be ashamed of. I've got nothing to hide.
"When you leave a club, especially after what we'd done, you'd think we'd be made to feel welcome. But it doesn't always transpire that way. I look back at the three years with pride.
"It was an incredible part of my life which I'll never forget and the crowd were magic with me. Football moves on but I'll never forget the time there. I loved my time there but I don't think I'll be made welcome to go back, that's for sure."