Aston Villa's Stephen Ireland says he has no issue with Roberto Mancini
Villa's Stephen Ireland says there are no hard feelings between him and Roberto Mancini ahead of the Man City trip.
Last Updated: 17/11/12 2:29pm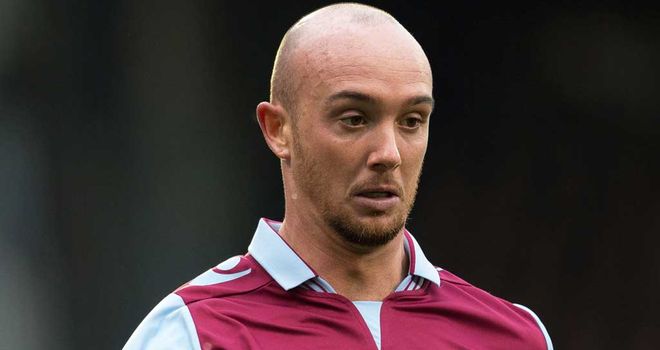 Ireland will travel with Villa to the Etihad Stadium on Saturday to take on the reigning Premier League champions after departing the club two years ago.
At the time of his exit the midfielder launched a heated attack on Mancini, accusing the manager of not having a relationship with his players and suggesting a lack of loyalty at the club.
But while the 26-year-old does not believe he would have been given opportunities had he remained part of Mancini's star-studded squad, he bears the Italian no grudges.
"If I had stayed there, I wouldn't have been involved anyway. They have so much quality there was no way I was getting in that team," Ireland told the Daily Mirror.
The midfielder, who came through the youth ranks at City, added: "I live in the same area as him. I bump into him occasionally and we have a chat.
"It's completely fine. I understand it was a football decision. It was the right time for me to leave.
"He has to be (the right man for City). He has won them the league and they are still unbeaten in the Premier League so it's not like he has done really bad.
"I think Mancini has done a great job, and I can't see that changing."
No envy
Ireland's former club have secured Premier League and FA Cup success since his departure but the midfielder insists he feels no jealousy.
He said: "I have no envy whatsoever. I was just delighted for friends of mine like Micah Richards, Vincent Kompany and Joe Hart.
"They've worked hard, for years they have talked about it, so I was thrilled for them."
Ireland is out of contract at Villa in summer 2014 and is hoping the club will offer him a new deal when the time is right.
He added: "I still have 18 months on my contract left. I'm hoping my performances will get me a sit down.
"We haven't had any sit down or chat yet but it's obviously - understandable as it's still early days."