Aston Villa's chief executive has praised Paul Lambert's work
Aston Villa chief Paul Faulkner has hailed the efforts of manager Paul Lambert during his first six months in charge.
Last Updated: 21/12/12 7:36pm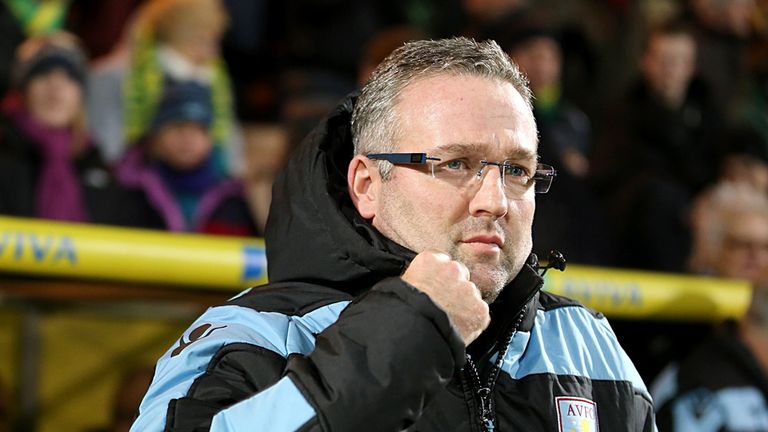 After a rocky start to the season, Villa's results have picked up in recent weeks, with Lambert's men unbeaten in five Premier League games and through to the semi-finals of the Capital One Cup.
Faulkner says the club are not getting carried away but praised the hard work put in by Lambert and his team so far.
He said: "There's a long way to go and no-one is getting ahead of themselves.
"But encouragement is a vital ingredient in order to sustain everyone's effort along the way and what we're starting to see this season is really encouraging.
"Collectively, we are trying to build something that will be strong and lasting and those efforts are, hopefully, starting to bear fruit which is pleasing for everybody associated with the club.
"Paul and the team are working hard to achieve the kind of progression the manager wants to oversee and that work ethic is mirrored throughout the club.
"We have a young, hungry, ambitious manager and we have a young, hungry, ambitious team. The best things take time to build but Paul has been great from day one."