Aston Villa striker Christian Benteke dreaming of Wembley ahead of Bradford game
Aston Villa striker Christian Benteke is eyeing Wembley ahead of their cup semi-final against Bradford on Tuesday.
Last Updated: 22/01/13 6:57pm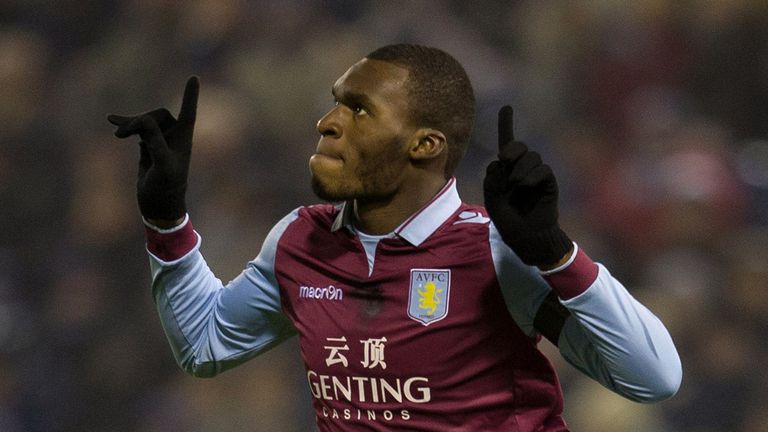 Villa must overturn a 3-1 deficit from the first leg of their Capital One Cup clash against the League Two side but the Belgium international is feeling confident and determined.
"For us, it is a great chance to go to Wembley. I want to go for a second time there. I was there with Belgium but only on the bench," Benteke told the Daily Mirror.
"Now I want to be there on the field. Wembley is an amazing stadium and a lot of great players have played there.
"We know what we have to do and want to win this game. It is going to be a massive chance for us and the club. I like it when you have a lot riding on the matches and extra motivation."
Benteke has enjoyed an impressive season despite Paul Lambert's men being close to the Premier League relegation zone and wants to keep that momentum going.
The 22-year-old added: "I just try to do my job. For a young player like me I think it is important the manager tries to give you a lot of confidence.
"I have to give back and for me to give back it is about scoring and helping the team.
"The fans sing my name and show me respect - and pressure. So I have to play good.
"When I signed here in my head I knew I had to be ready for that. English football is the best league in the world with a lot of good players and pressure.
"The striker position is not easy as when you don't score the critics come. But I just try to stay at a high level."