Aston Villa striker Gabriel Agbonlahor not contemplating relegation
Gabriel Agbonlahor is confident Aston Villa's results will improve and insists relegation "is not on anyone's mind".
Last Updated: 06/02/13 1:01pm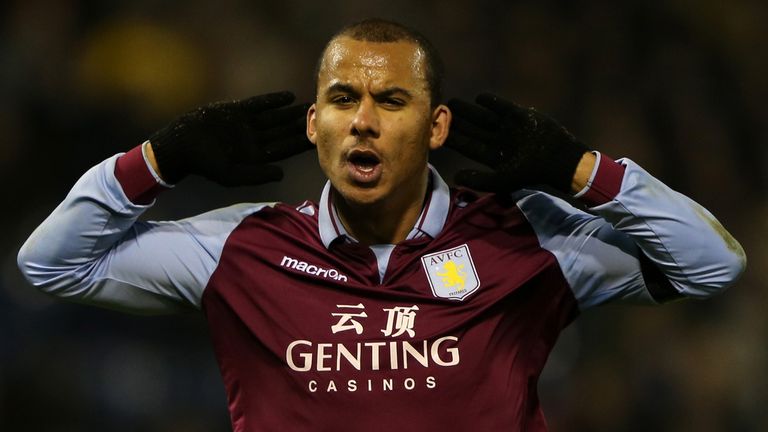 Villa are in the bottom three after eight games without a win, despite an improved performance in Saturday's 3-3 draw at Everton.
But Agbonlahor, who is Villa's longest-serving player, is refusing to panic.
He said: "I'm not more worried (than previously). Previous seasons have been tough and this season is the same.
"The teams that have come up have been better than in recent years. But I feel we've been unlucky and just need a bit more luck. Once that changes we will start to win more games than we lose.
"Are you thinking about relegation? No, it's not in anyone's mind. We know there will be shock results between now and the end of the season. We just have to get the results we need."