West Ham boss Sam Allardyce wary of Aston Villa's Christian Benteke
West Ham manager Sam Allardyce has identified Aston Villa striker Christian Benteke as the biggest threat to his side.
Last Updated: 10/02/13 12:35pm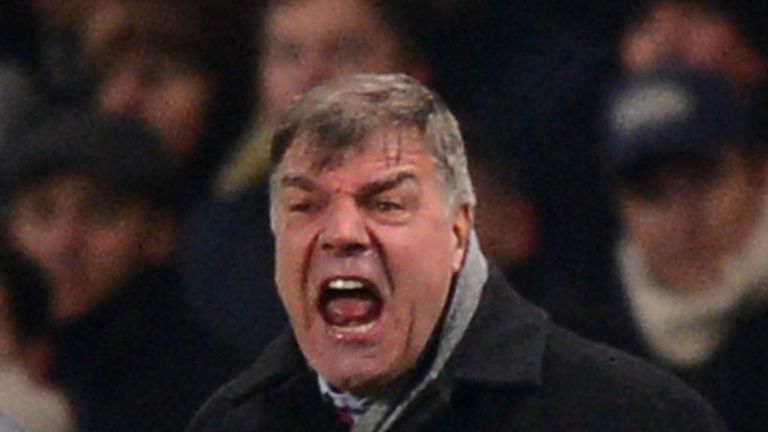 Villa have struggled so far this season and currently languish 19th in the table, but Benteke has scored 10 league goals and Allardyce is aware the 22-year-old poses a huge threat to the Hammers.
"He's the biggest threat," Allardyce said.
"He's the man who scores the goals for Aston Villa on a regular basis, he's the focal point for their attacks in that he not only scores goals, but he holds the ball up, he's strong.
"He's had a fantastic start in what must have been a very disappointing season so far for Aston Villa.
"It says a lot for what he is as a player when he's producing what he is in a team that's been struggling for results."
Allardyce believes West Ham's poor away form, which has seen them score just seven times on the road and bag just eight points away from Upton Park, means they cannot let Villa rush into a lead as they did in the 3-3 draw at Everton.
"The danger of Aston Villa is that if we allow them to get 3-1 up, I don't think we'll come back from that," he said.
"We can't afford that. Having the lowest goalscoring ratio away from home in the Premier League is why we haven't picked the results up.
"We can ill afford to let Aston Villa get off to the sort of start they did against Everton. We've got to avoid that at all costs and play our way into the game, making sure we don't give them any opportunities to score.
"If we can do that and then start to create the chances we always get - and put one or two in the back of the net - that's what we're looking for," he added.
You can only watch the best Barclays Premier League coverage here on Sky Sports. Watch Aston Villa v West Ham exclusively live on Sky Sports 1HD and Sky Go from 1pm on Sunday 10th February. Click here for more details