Paul Lambert insists Richard Dunne could win new Aston Villa deal
Aston Villa boss Paul Lambert has revealed that Richard Dunne could secure a new deal at the club.
Last Updated: 11/02/13 10:10am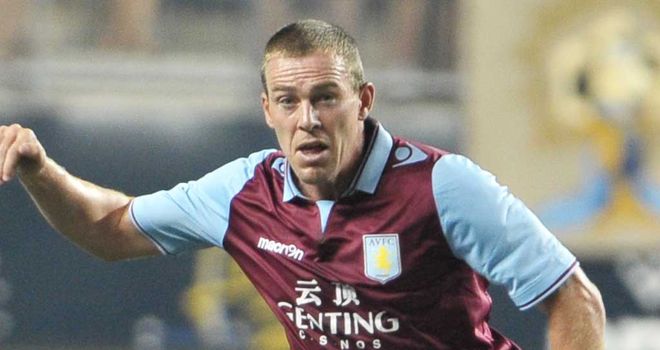 Dunne has yet to feature for Lambert's side after being forced to undergo three operations on hip and groin problems since last summer.
The 33-year-old defender's contract expires at the end of the season and it has been suggested Villa would let him leave in the summer.
However, Lambert admits he is keeping an open mind about offering the former Manchester City man a new deal.
Lambert said: "It is not a case of running out of time. I know what the guy can do. It is not as if he is 19 or 20 years old and has to impress.
"I have an open mind but the main thing for me is that he is going to be fit again.
"We will have to wait and see what the surgeon has said about the injury. I am pretty sure that he will not require another operation.
"The advice that Richard has been given is that he will just have to battle through the problem. I will have a rough idea of what will happen after what the surgeon has been saying to Richard.
"The surgeon expected this to happen and the advice was to go back and see him again if it did. First and foremost the main thing is to get the guy back to fitness.
"That is the big thing for me. There is nothing in my mind other than getting that lad fit."