Paul Lambert is preparing Aston Villa for 12 crucial Premier League games
Aston Villa boss Paul Lambert is preparing his team for a dozen crucial games in the Premier League run in.
Last Updated: 18/02/13 10:18am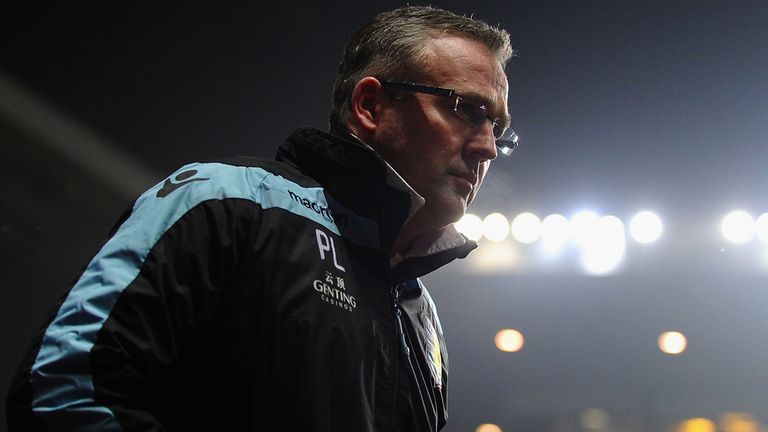 Villa climbed out of the bottom three following a home win over West Ham eight days ago and the squad has started preparations for this weekend's clash at Arsenal after a rare break last week.
Lambert knows Villa could be in a much healthier position had they not allowed points to slip away against Manchester United, West Brom and Everton, but the Scot insists he is not dwelling on past results.
"We lost two-goal leads against Manchester United, West Brom and Everton. It's tough when that happens because those points could have made a major difference," Lambert said.
"But it's happened and you just have to keep going. There's no point in looking back and thinking 'we should have got points here and there'.
"From now on in it's 12 cup finals and that's the way we have to view it. We have to be ready for it and win more times than not."
And Lambert has sensed the determination amongst his young squad to win the battle to remain in the top flight.
"The feeling to try to win is there. When you get knocked and knocked at every opportunity - you have to take the game by the scruff of the neck and influence it," Lambert added.
"The last few games we have thought 'we'll have some of this'. You can't go out and play football like it's a hobby.
"It's your job to win. The confidence is high at the moment."
Lambert is hoping winger Charles N'Zogbia (knee) and striker Gabriel Agbonlahor (illness) will be available to face the Gunners after the elongated spell without a game.