Christian Benteke an outsider for Player of Year says Paul Lambert
Paul Lambert believes Christian Benteke deserves to be on the shortlist for the PFA Player of the Year award.
Last Updated: 01/03/13 11:38pm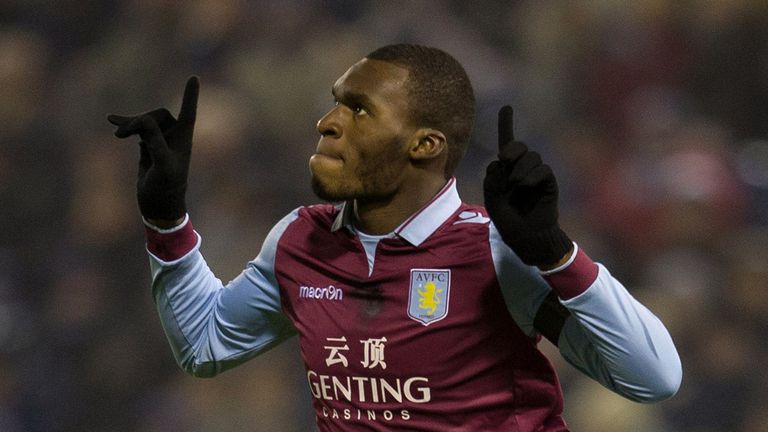 Lambert admits the winner of the prestigious award is likely to be one from Robin van Persie, Gareth Bale and Luis Suarez.
But the Scot also reckons Benteke has claims after scoring 15 goals for Villa this season following his £8million move from Genk last summer.
Lambert said: "I think there are a few of them in there. I know everyone is looking at Gareth Bale and quite rightly so.
"I think Van Persie has had a brilliant season at Manchester United. Suarez at Liverpool has been excellent.
"Michu at Swansea has been excellent, Christian here has been excellent. There are a few in there.
"Has Benteke an outside chance? I don't know. He's had a great season, Christian, but I also think the lad at Swansea (Michu) has had a great season.
"I think people will look at the big three, Van Persie, Bale and Suarez, to maybe get it."
Benteke has inevitably been the subject of speculation linking him with potential moves away from Villa this summer.
Lambert added: "I don't think you can stop clubs from trying to make a bid for him.
"I can't stop that, but the fact is that the big lad has three years left (of his contract), he's only 22, and he has been playing well.
"They might take a punt. He has a few years left here. It's not something I worry about. I know he has been playing well."