Roberto Mancini says Aston Villa do not deserve to be in bottom three
Manchester City boss Roberto Mancini believes Aston Villa are better than their league position suggests.
Last Updated: 04/03/13 7:20pm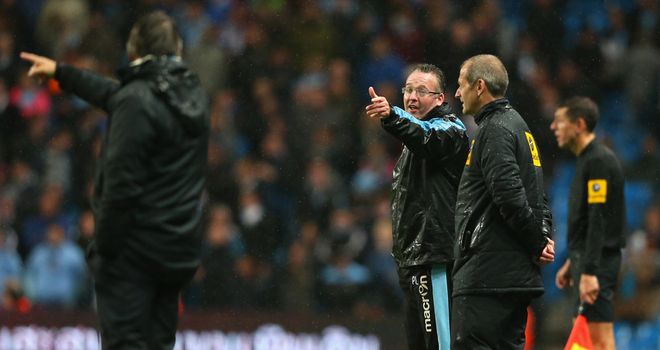 Paul Lambert's young team are in a battle for Premier League survival, and are currently third from bottom of the table.
But Mancini believes Monday night's hosts will prove to be tricky opponents, and the Italian is certainly taking nothing for granted following their shock defeat at lowly Southampton last month.
"Aston Villa are in a difficult situation. I don't know their situation very well but for me they have good players," he said.
"Maybe they have young players and this is the reason they fight against relegation.
"But it is my opinion they have good players and probably they don't deserve to stay there."
City went top of the table when they thrashed Villa 5-0 at the Etihad Stadium in November and despite Manchester United's big lead at the top of the table, Mancini has not yet given up on returning there before the end of the season.
Mancini said: "When we have another 11 games and it is impossible (to give up).
"We should do our best from now to the end and after we will see what happens."