Aston Villa's Fabian Delph insists he is not a dirty player after tenth booking
Aston Villa's Fabian Delph admits he has let himself down after the booking that sees him miss two relegation clashes.
By Tim Oscroft
Last Updated: 06/03/13 9:16am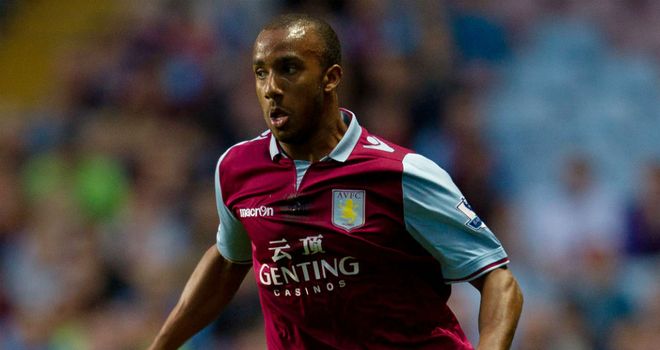 The midfielder reached 10 yellow cards for the season when booked against Manchester City on Monday, and will sit out Villa's next two Premier League fixtures, against Reading and QPR.
The 23-year-old has been cautioned in his last two outings to take him over the threshold for a two-game ban, but Delph is adamant he is not a dirty player.
"I am not a malicious player," he insisted. "I've had a lot of injuries myself, so I would never go to try and injure a player. I think I have won the ball in all of the yellow cards I've received this season.
"It's strange. I deserved three but I have got to look at myself. I have let myself down."
The former Leeds United man is not looking to rein himself in too much when he does return to action.
He said: "I like to be competitive and there are a lot of players who play that way.
"It is a dying breed now. Football is a lot more technical and a bit more sensible. Refs have got a bit soft and it's something I'll look to curb."
Competitive
The ban means that Delph will have to watch Villa's crucial encounters with the two sides currently below them in the relegation zone from the sidelines, forcing him to reappraise his approach for when he does return.
"It's a huge blow to miss these two massive games. I am disappointed," Delph added.
"The gaffer loves that competitive side in all of his players and I think I make fair challenges. I can mistime some of them. I am only human.
"But the game has changed and obviously I've got to change."