Paul Lambert keen to keep star players at Aston Villa
Aston Villa boss Paul Lambert is adamant Andreas Wiemann and Christian Benteke will still be at the club next season.
Last Updated: 30/03/13 9:02am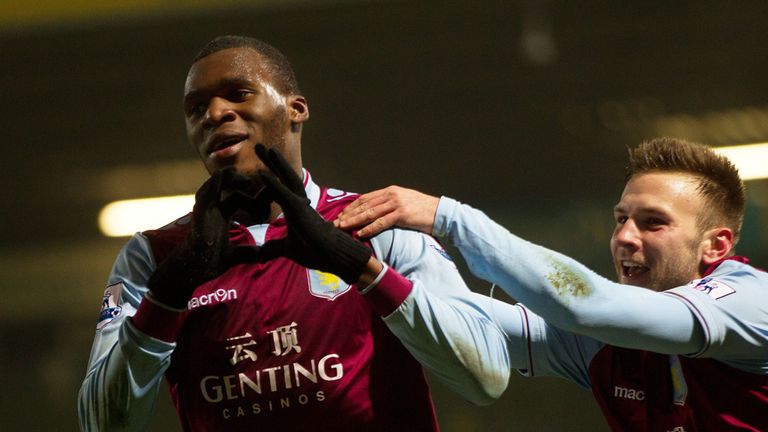 The attacking pair have impressed in their debut seasons, with £8m summer-signing Benteke scoring 17 goals and Wiemann netting 11 times.
Both have been linked with moves away from the club but Lambert is keen to reverse the trend that has seen the likes of Gareth Barry, James Milner, Stewart Downing and Ashley Young leave Villa in recent seasons.
"Do I think Weimann and Benteke will be at Villa next season? Yes, yes. I think they want to be here," said Lambert. "I've spoken to the lads as well and they've been great with it.
"There is no point in coming in for one year and, after that, the lads go away again. I don't think that is building for any sort of future.
"Do I have the final say on it? Oh yes. I've got to - but Randy (Lerner - the club's owner) has been great with me.
"Everyone knows the situation. If players do well, then teams speak about them. Everyone knows the situation. Whether it is true or not or agents fabricate things remains to be seen.
"When I first came in here, we sat down and explained what I thought. Randy was right behind it, no problem at all.
"He has been excellent with us. There is no point in building something, if a year later it (a player) goes. I don't want to go back to square one."
Weimann has only 15 months remaining of his current contract but Lambert is confident the 21-year-old will extend his deal.
"I spoke to Andy's agent a couple of months back. I know what is happening and Andy knows what is happening. His agent knows what is going on," revealed Lambert. "There is no problem at the minute.
"Am I confident Andy will sign? Yes."
Lambert also hinted Benteke, 22, may also be offered a new deal this summer.
"I think you do that (reward players) with most lads who are performing well for you," added Lambert.
"You just don't want people to become comfortable or lose that hunger. I don't want a monetary thing to over-rule success."