Paul Lambert confident Aston Villa can do the double over Liverpool
Paul Lambert is backing his young Aston Villa side to do the double over Liverpool on Sunday.
Last Updated: 31/03/13 12:46pm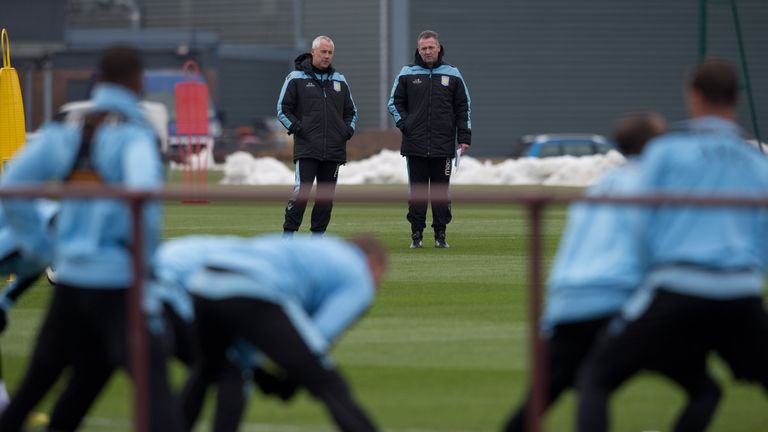 Villa take on Brendan Rodgers' men aiming for a third successive league win for the first time in nearly three years.
They beat the Reds 3-1 at Anfield earlier this season - with probably their best performance of the campaign - but Lambert says it is their recent form rather than that famous victory that gives him confidence.
Lambert said: "You don't look too far ahead in football and think you're the finished article, whether you have great players or not.
"It's a really dangerous game if you do that. You can never see the future and what is going to happen in football.
"That day at Anfield we were excellent but then we went on a run when we couldn't do anything right even though the effort was there.
"That sometimes make you stronger when you come through those sort of periods of getting beat and beat.
"In the last few weeks we've been playing really well and you take that into the game rather what we did at Anfield.
"The Anfield game has long gone, finished. It's about what we've done in the last few weeks and we are playing well.
"The lads have kept on going. We've been around and about there (the bottom three) for the whole season. They are handling the pressure of it, so it's not new for them, they know exactly what they've got to try to do.
"The fact they are not wilting under everything is great. It's nothing new for us going into this game. It might be for a few others.
"When you start to win games, you start to pull other people into it who maybe feel a bit edgy over it. We are only four points away from 11th. A few weeks ago, everyone thought 11th spot would be miles clear of trouble.
"It just shows you, one or two wins, you pull everyone back into it. If we can win Sunday it certainly puts pressure on people and keeps you looking up the table, which everyone wants to do."