Steve Clarke hopes rivals Aston Villa avoid relegation
West Brom boss Steve Clarke admits he hopes Midlands rivals Aston Villa avoid relegation from the Premier League.
Last Updated: 02/05/13 2:19pm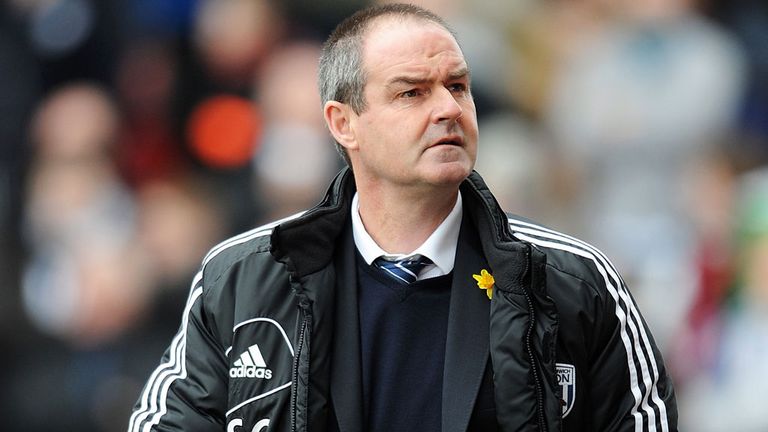 Clarke's side could give their neighbours a helping hand to retain their top-tier status if they beat Wigan on Saturday.
And with the Latics currently five points below Villa, Newcastle and Sunderland, defeat at The Hawthorns would be another blow for Roberto Martinez's men.
Speaking to the club's official site, Clarke said: "I would like to see the Midlands stronger.
"It's important that you have good competition from the clubs around you.
"If you have that competition it's healthy around the area. It's better for the Midlands that they have more successful teams.
"I would miss Villa. It's important that they finish the season strongly. It's important to have your rivals breathing down your neck.
"You see how much it means to the supporters - they want to be the top dogs.
"But you want to be the top dogs because you've beaten your nearest rivals or you've finished higher than them in the same league - that's important."
The Baggies currently sit in eighth in the league, and Clarke admits he has not made any decisions regarding next season.
"I'll sit down with Richard Garlick (sporting and technical director) and the chairman in the weeks coming up and we'll decide how we're going to shape the squad," he said.
And on striker Marc-Antoine Fortune's contract expiring, Clarke added: "He is one of a number of players that we'll need a decision on his contract.
"I said a few weeks ago that what happened between now and the end of the season wouldn't have any bearing on the decisions that I make."