Aston Villa defender Nathan Baker agrees new three-year contract
Aston Villa defender Nathan Baker has agreed a new three-year deal with the Premier League club.
Last Updated: 06/06/13 6:23pm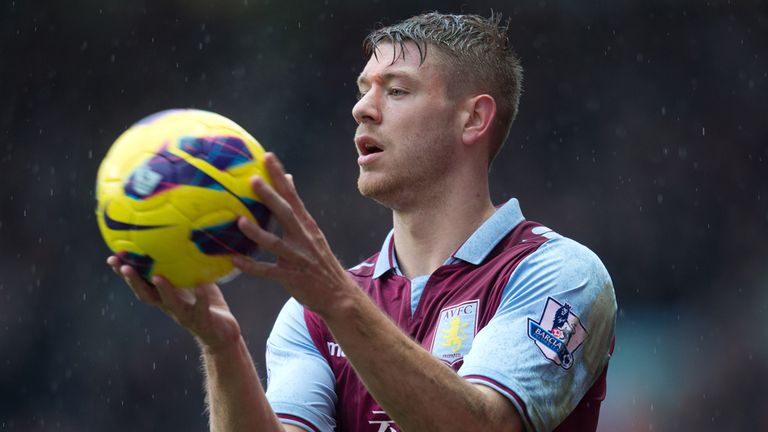 The 22-year-old, who was an academy graduate at Villa, made 30 appearances for the first team last season.
"I'm really happy to have signed and for my future to be with Villa," said Baker.
"It's an exciting time and, because I've come through the academy as well, it's something that's really special to me, something that hopefully I can use as an inspiration in the future.
"We were probably one of the youngest squads in the Premier League last season and we felt that we got stronger and stronger as the season went on.
"The fans could see the progress we were making and they got behind us really strongly. That was felt very keenly by the players.
"Hopefully, next season we can keep improving and we can be even better. I think things are in place that we can really do that."
Villa manager Paul Lambert says Baker is already an integral part of their squad.
"For any player here at Aston Villa, the goal is always to strive to be the best you can and to keep improving as an individual within the team," Lambert said.
"Nathan has demonstrated courage and real willing and he's contributed to the team and these qualities will underpin his efforts going into the new season."