Premier League: Paul Lambert keen to get Aston Villa season started
Paul Lambert is delighted with the way his summer signings have settled in ahead of Aston Villa's Premier League opener.
Last Updated: 17/08/13 2:09pm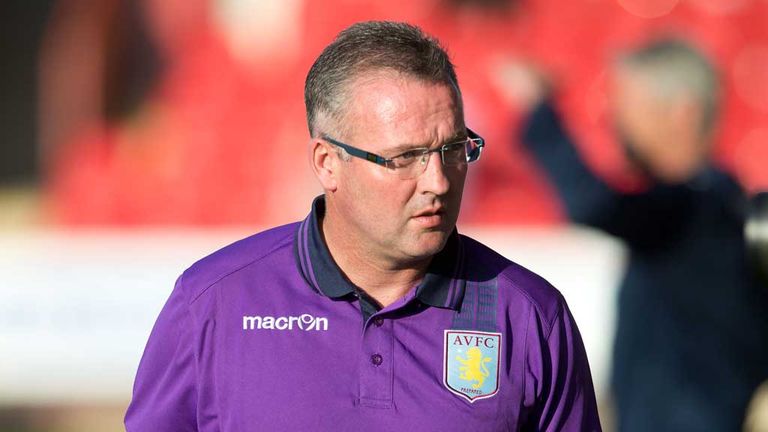 Lambert feels Jores Okore, Nicklas Helenius, Leandro Bacuna, Antonio Luna and Aleksandar Tonev have proved their worth in pre-season and made it tougher for him to pick a team to face Arsenal on Saturday.
The Scot is sure there will be more of a culture shock when the games start to come thick and fast, and while he expects it to take a while for Villa to be up to full speed, he is happy with the early signs.
"Any player you bring in, you're hoping they can go and do something. That's what we want so let's see. Now the season is upon us," Lambert said.
"There's a great saying - the proof is in the pudding. Now you have to go and prove yourself. We did business early on. One of the reasons we did it was to get the new lads to know their new team-mates, the new culture and the way it is here.
"I am pretty sure if you asked any of them, it would have been a culture shock with the intensity in which we play but they have adapted to it. That was the big thing - to get them into our way of thinking in terms of what we are trying to do.
"At this minute, I am happy with where we are and the shape we are in. The new lads will also learn as they go along. But they have been with us long enough to know this is big time football for us.
"We will go to a stadium on Saturday which is fantastic and I'm sure they will have seen it on TV in their respective countries but now they are here, they have earned the right to be here. They have to prove it.
"It won't be an overnight thing that clicks into place. We will have to persevere with everything. But the lads have done great allied to the ones who were already here. They all know they have to hit the ground running.
"The new ones will adapt quickly because they will see what this level is like."