Premier League: Aston Villa boss Paul Lambert to continue employing attacking policy
Paul Lambert insists he will continue to employ an attacking style, despite Aston Villa's leaky defence.
Last Updated: 14/09/13 2:11pm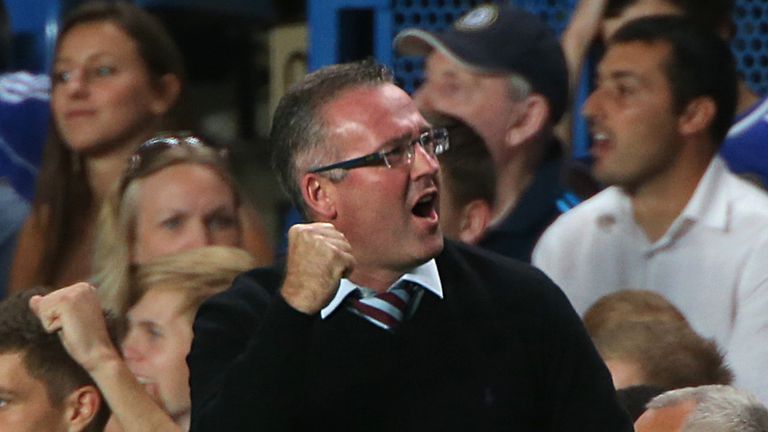 Villa earned praise for their positive philosophy last season, even though they spent the majority of the campaign battling relegation due to their leaky defence.
However, Lambert believes Villa are better positioned to play with freedom this term after the Scot bolstered his squad over the summer.
"Of course I want to put it right at the back but I want a team that's exciting," said Lambert, who side host Newcastle on Saturday.
"I want to try to attack. This season we've started off by playing really well and we're doing well at the moment."
Villa defeated Arsenal 3-1 on the opening day of the season before losing narrowly to Chelsea and Liverpool, and Lambert added: "We've taken a lot of confidence from the first three games.
"Sometimes you can walk out of a game thinking you deserved to be beaten but against Chelsea and Liverpool I don't think we deserved to lose.
"We played really well at Stamford Bridge and particularly in the second half against Liverpool I thought we deserved something.
"You can take that confidence from it because the way we played was really positive. If we keep doing that and keep that belief in what we're doing (we'll be okay).
"I've seen that this week in training. I haven't had to say much because it's been that high-level. We just have to take that into Saturday."