Match winner Libor Kozak says goalkeeper Brad Guzan was hero at Norwich
Aston Villa's weekend match winner Libor Kozak, immediately passed the plaudits on to goalkeeper Brad Guzan.
Last Updated: 24/09/13 10:28am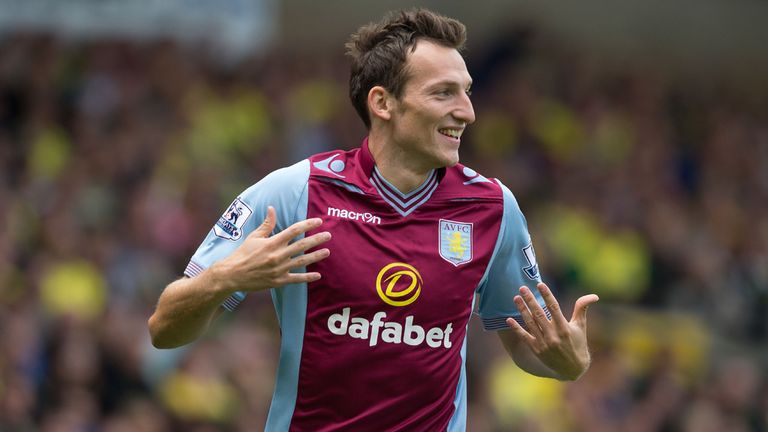 Kozak scored just minutes after coming off the bench at Norwich on Saturday, to give Villa a 1-0 win.
But Kozak says Guzan - who saved a penalty from Robert Snodgrass, was the hero.
"I am happy," said Kozak. "I scored in my second game at Aston Villa, we won the game so that is the most important.
"First touch I can score it, but the goalkeeper saved.
"After Gabby's great assist it was easy for me to score. We played together as a team, all of the players helped me when I entered the pitch.
"It was great that we won the game because it's not easy. It is very positive and Brad was a magic man, he saved the game."
Norwich boss Paul Lambert was full of praise for his Czech striker, who arrived on deadline day from Lazio.
"Kozak came in and I thought once he scored he grew into the game. I thought he led the line brilliantly for us. That's why we brought him to the football club," he said.
"It will take him a bit of time to adapt. He's come from another country and another culture but I'm delighted for him to score.
"He's only been here a short period of time but if you look at his ratio it's extremely high. To play in that league, Serie A, where everybody is pulling you and having a go at you.
"I think when he scored his goal his game grew."