Aston Villa boss Paul Lambert seeking third straight win away to Hull City
Aston Villa boss Paul Lambert is aiming for a third Premier League win on the spin when they travel to Hull City.
Last Updated: 06/10/13 1:29pm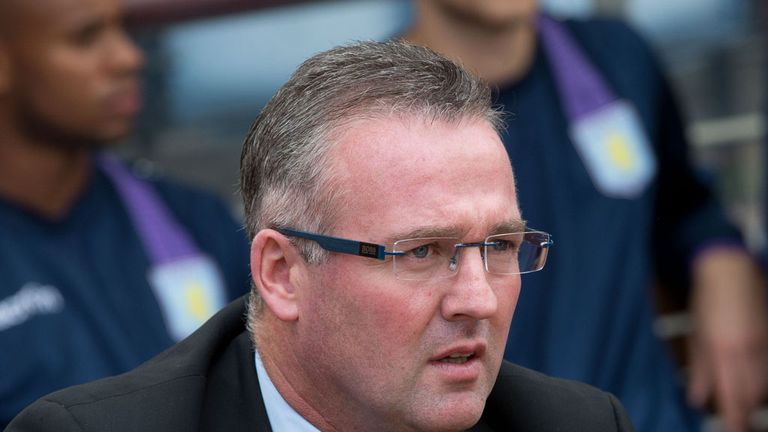 Villa came from behind twice against Manchester City before Andreas Weimann snatched all three points with a surprise winner at Villa Park.
The victory followed a win away to Norwich the previous weekend and put Villa
on nine points from six games, having also beaten Arsenal on the opening day.
"I think any win gives you that good feeling and you try not to let it make a
difference whether it's over Manchester City or somebody else because you've got to let that one go and move onto the next one," said Lambert.
"But the way we won it, the manner in which we did it, was exceptional.
"The belief here has never wavered, it's always been there. I've never had a
problem picking players up after a loss, or keeping their feet on the ground
after a win.
"But one thing I know is I'm getting everything out of those lads and I
thought they were excellent last week.
"I've never wavered from the way we play. We've always tried to play intense
football with energy and we've never changed that since I've been here.
"So it's important to go and try and win matches and if we do that on Saturday then it's three on the bounce that we've won.
"We're playing well enough to go there and win."
He added: "We'll take on Hull with the right attitude, the right way of
playing and the right frame of mind because this is not an easy game to play.
"Hull have started well but our away form has been excellent. We've got a goal
threat, that's for sure, and we'll go there to try and win."