Aston Villa boss Paul Lambert says Andros Townsend is not the next Gareth Bale
Aston Villa boss Paul Lambert insists Tottenham star Andros Townsend is nowhere near being the next Gareth Bale.
Last Updated: 20/10/13 3:11pm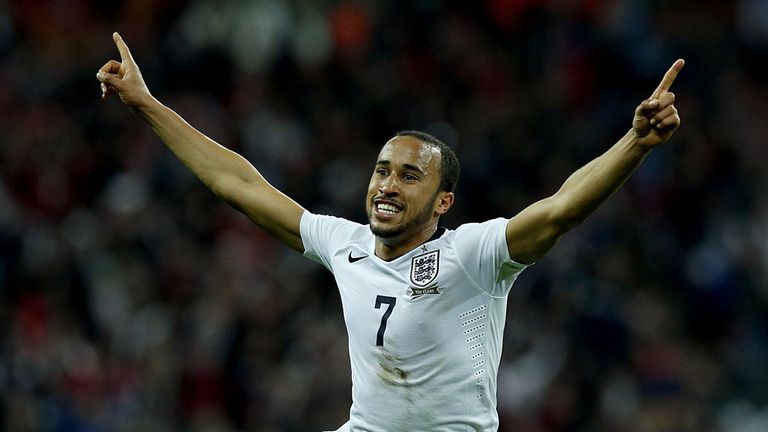 Lambert comes up against Townsend and Tottenham this weekend with the winger in the limelight after his two starring performances for England against Montenegro and Poland helped secure their place at next summer's World Cup finals.
Townsend has been earning comparisons with former Spurs star Bale, but Lambert believes it is too early to put the 22-year-old in the same bracket as the Welshman.
Lambert admits his Villa side will not be making any special plans to combat Townsend as the Spurs side is full of top players.
"Will we be putting any special attention on him? No," Lambert said.
"You can't jump on the bandwagon. It's only two games. Gareth Bale did it over a number of years - that's too much pressure to put on players.
"If someone plays two good games they are a world beater but Tottenham have an array of players.
"I've not seen much of the lad but when I have he has played well.
"Their whole team is strong, a lot of them will be buoyant, the Belgian lads have qualified too.
"It is not just one lad you will be focused on."