Paul Lambert won't rush into contract talks with Aston Villa midfielder Fabian Delph
Paul Lambert does not want to disrupt Fabian Delph's current form by rushing into talks over a new contract.
Last Updated: 25/10/13 9:25am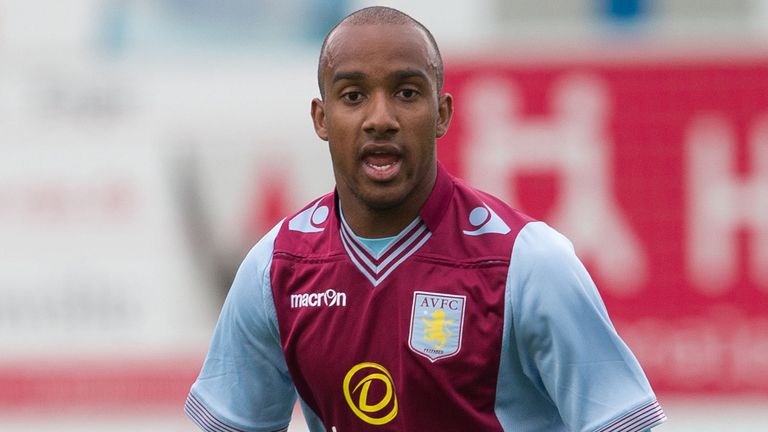 Delph finally appears to have overcome the injury problems which have hampered his Villa career and he has enjoyed an impressive season so far.
Earlier this week, the former Leeds United youngster expressed a willingness to spend the rest of his career at Villa Park.
Lambert is happy with the 23-year-old's form this term and expects discussions over a new deal to take place at a later date.
"He's only 23, so he's really young," said Lambert. "It's a big statement to say he'd love to stay because he has years left in his career.
"He's the one that will dictate his own career. He's still got a good bit to go with his current contract. It's something we'll look at further down the line.
"At the minute he's enjoying his football, playing really well and there's no need for me to disrupt it.
"It indicates that he enjoys being here, playing football. He's played the most games for me. He's playing at a high level playing really well, competing with every opponent he's up against, but he's got to maintain that."
Delph, who has made just 77 appearances since his 2009 move from Leeds, outlined his hope that he would be offered a new deal if he can maintain his form and fitness.
"For me it's just about playing games, staying fit, helping my team-mates and just repaying people back," said Delph this week.
"I'm sure if I stay fit, which is a big thing for me, then hopefully I might be offered a new contract.
"I'd love to be here for the rest of my career but that's not up to me."
Villa chief executive Paul Faulkner also confirmed the club would be looking at Delph's situation, saying: "Fabian has had a great start to the season, and it's especially good to see after the injuries he had to overcome at the start of his Villa career.
"In terms of player contracts, we manage these very closely and will make sure we act at the right time in the best interests of the club."