Premier League: Fabian Delph wants to maintain form with Aston Villa
Fabian Delph has stressed that playing well for Aston Villa is his priority, rather than focusing on an England call-up.
Last Updated: 06/11/13 1:44pm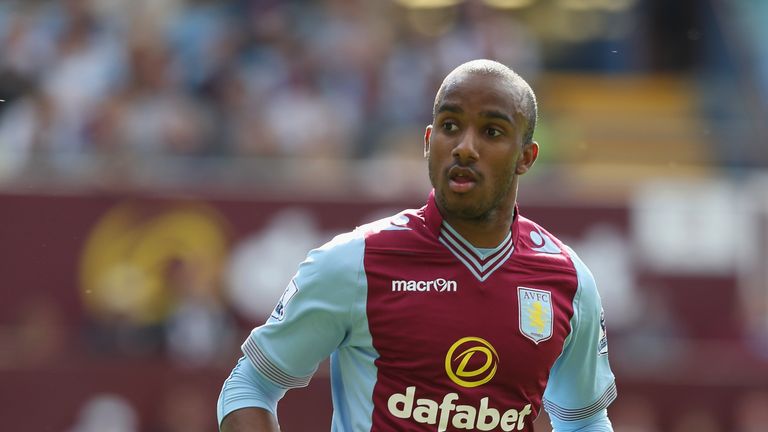 The former Leeds midfielder has enjoyed a very good start to the new season and a number of people have tipped him for berth in Roy Hodgson's England squad ahead of next summer's World Cup.
"I'm just happy to be playing and giving 100 per cent for my club. If the call-up did happen that would be great, but my priority is here, Aston Villa," Delph told the Birmingham Mail.
"Anything like that's flattering. Around 12 months ago I probably just started to get a run in the team and 12 months on to hear stuff like that is always great.
"For me personally it's about putting in the performances for my club and if something did happen then that would be great.
"I think every English player would have been thinking 'Oof, it's a big opportunity'. It's every boy's dream to represent their country and if it did happen great, if not I'd just keep putting 100 per cent in for my club."
Delph insists that he has changed his game this year and no longer dives into challenges, although he has still picked up four bookings this term.
"I've learned to take a little bit off in training. I've not picked up as many yellow cards in training - it's red cards in training! I've tapered off a little bit, I don't really fly into tackles," he said.
"That one at the end against Spurs was just because he kept running me and I thought maybe if I give him a little kick he'll stop running me!
"Towards the end they were winning and keeping the ball, I got a bit frustrated and it was probably a bit immature of me. The red mist came down a little bit.
"I was surprised to be told I'd got four, I didn't think it was that many. I think I lunged into a lot more last season and made a lot more rash challenges.
"After my 10th yellow last season I think I did quite well to not pick up many more after that. I looked at it and I don't think I lunged in as much, although I did the other day so it's a bit daft of me to say that. But it's something I'll keep looking at."