Premier League: Fulham's Darren Bent still confused by Aston Villa situation
Fulham striker Darren Bent says he is still none the wiser as to why he was cast aside at parent club Aston Villa.
Last Updated: 09/11/13 1:19pm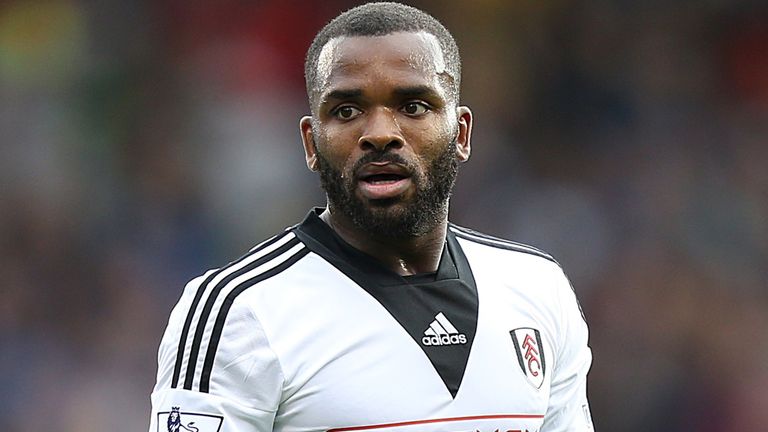 The 29-year old is on a season-long loan at Craven Cottage from Villa, the club where he remains the record signing following his reported £18million move from Sunderland in January 2011.
Bent figured just 16 times in the Premier League last season under Paul Lambert and admits that he is still unsure as to why he had fallen so far out of favour with the former Norwich City boss.
"I couldn't even tell you," Bent told the Daily Mail.
"People have said, 'it's got to have been something. Did you have an argument or a falling out?' But it was nothing.
"He just seemed to change like that overnight.
"One minute everything was fine and the next minute - whoosh - out. It was difficult at first. I just couldn't get my head around it. I couldn't quite figure out why it was happening.
"But Aston Villa's a magnificent club and I'm still their player. It's just nice to be back involved. It's just nicer, that's all.
"As long as I'm scoring goals, I'm happy."
Bent also offered his backing to Martin Jol, with the Fulham boss coming under fire in recent weeks following a string of poor results.
"We see how passionate Martin is. We probably see a side to him that others don't," he said.
"They might ask, 'what does he actually do?' But he works hard and fires everyone up and he's a great motivator.
"If he puts a session on, you know full well he's going to be right in there, pointing the finger and making sure everyone's pulling their weight. He doesn't sit back.
"We like Martin Jol and want him to stay. We like playing for him. We just need that consistency. He was a massive part of me joining Fulham."
When questioned about the attacking trio of himself, Dimitar Berbatov and Bryan Ruiz, Bent admitted that perhaps there could be more effort needed in order for it to work.
"Maybe. We're all known for going forward but it's up to us to adapt our game. With time, I hope the three of us will work," he said.
"People might sometimes take Berba's demeanour as arrogance but he just wants to win all the time."