Premier League: Aston Villa boss Paul Lambert backs Gabriel Agbonlahor to shine
Aston Villa boss Paul Lambert is hoping Gabriel Agbonlahor can flourish after finally breaking his duck this season.
Last Updated: 08/12/13 12:43pm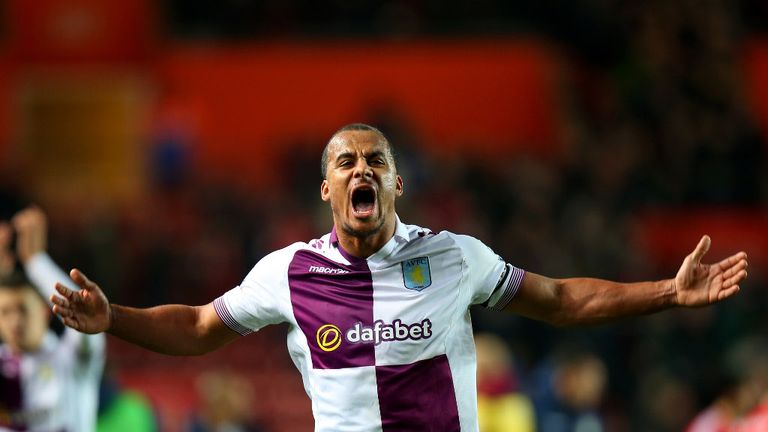 Agbonlahor scored his first goal in seven months in Wednesday's 3-2 Premier League win at Southampton and Lambert is calling for more of the same in the coming weeks.
"I hope he can score a few more because he has all the attributes to do that," said Lambert.
"If he can add more goals to his game, then it would be a benefit to everybody. If he gets a run and a head start on you, then I'm not so sure many people would catch him.
"When you have that speed and power then anything is possible, and he is a strong, strong lad, he really is a powerful boy.
"Nobody likes playing against speed. In the back of your mind as a defender, when somebody against you is really quick, it plants a seed of doubt. Do you go tight or try and beat them in a race?
"As I say, if he gets a run then you need to bring him down because I don't think he can be caught."
Fabian Delph also caught the eye with a cracking winner at St Mary's much to the delight of his manager.
"His general game, over the course of this year, has been extremely high," he added.
"But if he can also add more goals it will boost him even further, it would be really healthy for him."