Paul Lambert backs Aston Villa's Fabian Delph's tough tackling despite fifth yellow card
Aston Villa Paul Lambert has rejected suggestions Fabian Delph needs to refine his hard-tackling style.
Last Updated: 09/12/13 4:21pm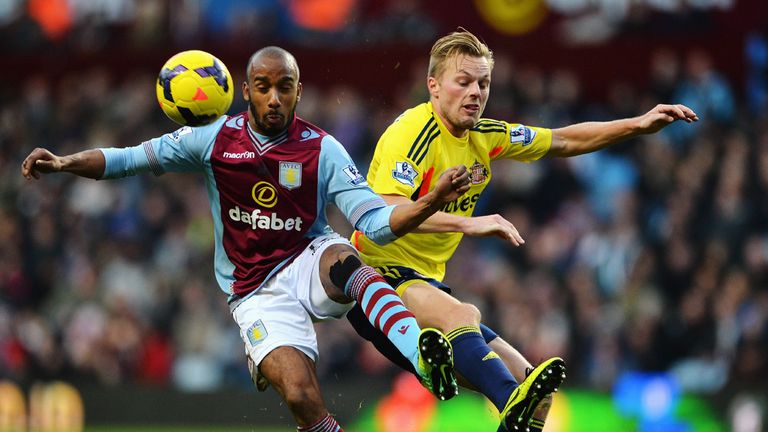 Delph's yellow card in the 2-0 defeat at Fulham was his fifth of the season and means he will be suspended for Sunday's encounter with Manchester United.
Lambert admits Delph will be missed at Villa Park, but says he will not be asking the 24-year-old to cool his combative approach.
"That's the way Fabian plays, he plays the game that way, and you can't curtail it, that's the way he plays the game," he said.
"So yeah, he'll miss the game next week. I don't think he's as brash as what he was, but that will come with maturity and experience, he'll learn that side of the game.
"As I said, he's been good for me, so we'll go again."
The defeat at Craven Cottage ended a five-game unbeaten run for Villa and, although Lambert admits his side looked jaded in the capital, he is happy with their overall form.
He added: "Five games unbeaten has been great, we went to some tough places and got some points.
"We're still sat where we are in the table which is great, and if you put it into perspective we're still three points behind Manchester United which is great.
"So there's no doom and gloom, we've lost a game of football but we'll bounce back."