Aston Villa boss Paul Lambert backs Manchester United's David Moyes to be success
Aston Villa boss Paul Lambert has given his backing to Manchester United counterpart David Moyes.
Last Updated: 15/12/13 12:47pm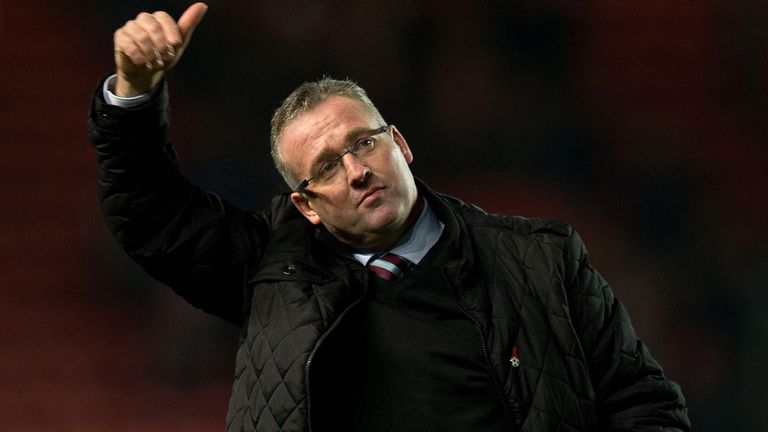 United go into Sunday's game at Villa Park 13 points adrift of Premier League leaders Arsenal and on the back of successive home defeats to Everton and Newcastle.
Moyes has come in for some strong criticism for the way the team has performed since he took over from Sir Alex Ferguson in the summer and is under growing pressure with the side ninth in the table after 15 games.
But Lambert said: "I think people are getting carried away by where United are in the table.
"They are still a top club with top players.
"Any manager going in there - it doesn't matter who it was, what country they came from, anything - after probably the most successful manager Britain has ever produced was always going to find that really hard to do.
"So I think the criticism is a bit over the top."
Lambert believes the criticism of Moyes has been exaggerated because of the traditionally high levels of success the club has enjoyed and that the former Everton boss will enjoy similar achievements in the future.
"They have had success for years and years, and when you fall below that really high standard, then people jump on the bandwagon and say they are a spent force," he said. "I never really buy into that.
"I'm pretty sure David Moyes will get that job right.
"He is a really good manager and a good guy - I'm convinced he will get that job right.
"He is just in the door. I think some of the criticism has been pretty harsh."
Watch Aston Villa v Manchester United live on Sky Sports 1 HD from 1.30pm on Sunday