Premier League: Paul Lambert confident of positive result against Manchester United
Aston Villa boss Paul Lambert is quietly confident that his side can add to Manchester United's woes on Sunday.
Last Updated: 15/12/13 12:46pm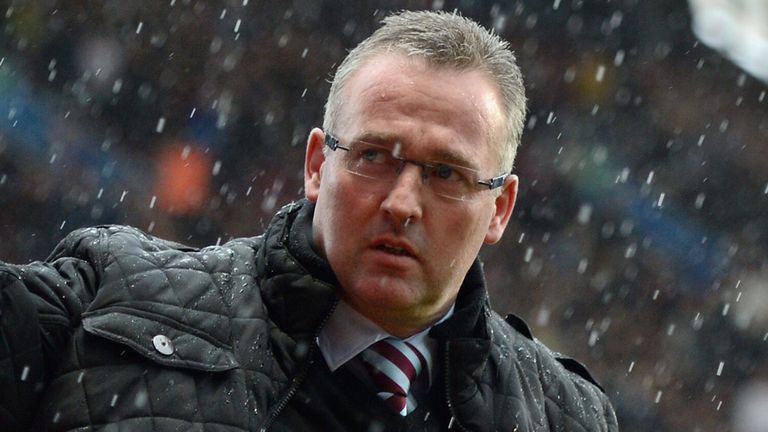 The last time Villa won a home league against United was 18 years ago, but the manager believes they can break that painful sequence this weekend.
"We are at home," he said. "There will be a great atmosphere there and we have faith in the lads to go and get on the front foot.
"We know if we can do that, we will certainly be in the game, that is for
sure.
"I've had only one game with them (United) here which was last year and it was a cracking game.
"We were 2-0 up and then they bring (Javier) Hernandez on and he scores twice.
"That is the magnitude of the squad they have got, but we gave it everything we had that night and there wasn't much in it.
"If we can try to replicate that performance and get a better result, it will be great."
Lambert must decide whether or not to keep Christian Benteke in the first XI for Sunday's contest - the Belgium striker has not scored in his last nine appearances.
"In football, you need everybody to perform, not just Christian or another guy you are relying on," he added.
"You need a team to do it and if you have that and you stick together, you've got a chance.
"With Christian not scoring, and the run he has been on, other lads have
stepped up to the plate.
"This is a massive game and a great game for us to play after last week.
"The players won't need lifting - they will be ready for it. The champions are coming to your ground and they will be ready."
Remember sports fans you can catch all the action from Villa Park live on Sky Sports this Sunday from 16.00