Premier League: Paul Lambert positive after Aston Villa's defeat at Stoke
Paul Lambert took the positives after Aston Villa slipped to a 2-1 defeat at Stoke.
Last Updated: 21/12/13 6:44pm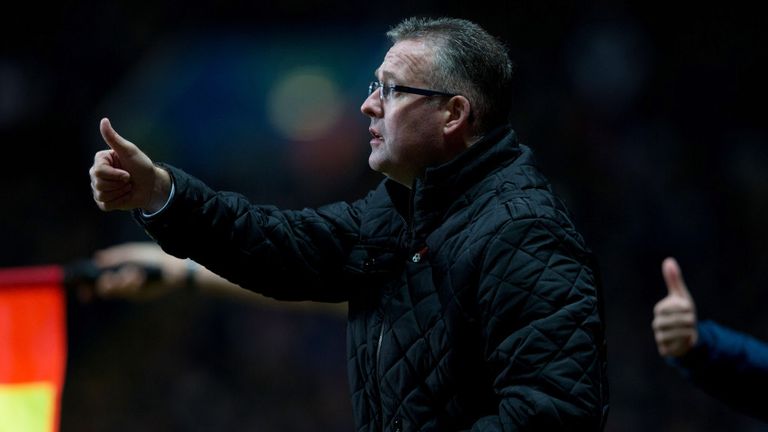 Following a 2-0 away defeat at Fulham and 3-0 home reverse to Manchester United, Villa at least got on the scoresheet at the Britannia Stadium via Libor Kozak.
His goal was sandwiched between efforts by Charlie Adam and Peter Crouch, and Lambert was disappointed not to have taken at least a point from the game.
He told Sky Sports: "I thought we were worthy to try and get a point from it but the conditions were hard for both teams.
"I thought we dominated the first half and we looked threatening. The last two games were really disappointing - Fulham and Manchester United - this one I couldn't fault them for the effort and the way they played.
"On another day we might have got an equaliser."
Lambert thought the Villa defence had marshalled the Stoke attack 'pretty well', while also praising Kozak up front.
He added: "We got right back into the game with Kozak, I thought he was excellent the whole game, and we looked as if we could go and try and sneak it but sometimes you get them, sometimes you don't."
Star striker Christian Benteke was left out due to injury but Lambert thinks he will be back soon.
"I don't think it's long term but he's still been carrying a couple of little things that we need to try and sort out.
"Hopefully it won't be too long before he's back.
"But I thought Kozak was great today - he scored another goal for us and I thought he led the line great for us."