Thomas Hitzlsperger will inspire others to come out - PFA's Gordon Taylor
PFA's Gordon Taylor is tipping other gay footballers to come out after Thomas Hitzlsperger revealed he was gay.
Last Updated: 10/01/14 2:49pm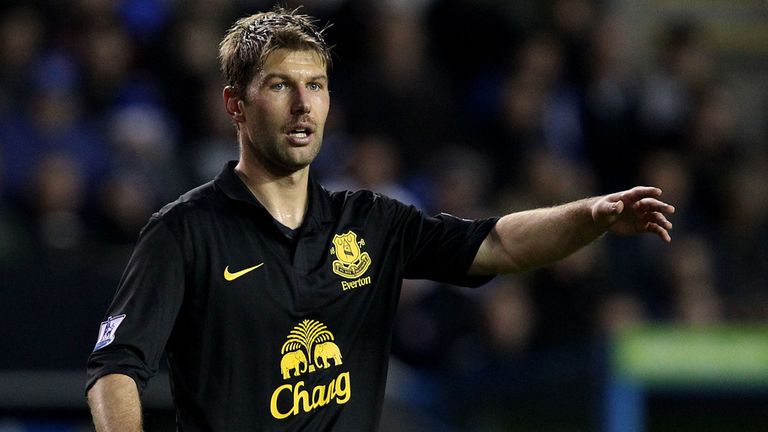 The ex-Aston Villa midfielder, who retired because of injury in September, is the most prominent player to say he is gay and the first to have appeared in the English Premier League.
With the 31-year-old German opting to wait until his retirement, Taylor, when asked if the announcement could prove an inspiration for others still in the game to follow, told Sky Sports News: "I would expect so. I would hope so.
"That would be saying there's no reason for him to fear anything and it's the same as our women footballers. From that point of view, it would be an indication there's a much more civilised approach."
Hitzlsperger insisted he was speaking out in a bid to break the taboo of homosexuality in sport and told Germany's Die Zeit newspaper that now was "a good time" for him to reveal his true sexuality.
Taylor added: "You can see that a current player coming out would be subject to a great deal of media scrutiny but it's happened in other sports such as cricket and rugby. I would be pleased that football is no different.
"It's a sign of a civilised society. In the past such people were made to feel like criminals and treated as criminals and as a result lived under terrible stress. It's a sign for the better."
Arsenal manager Arsene Wenger was in full agreement with Taylor's comments and said: "I think we have a history in our football culture which is not very tolerant on that front and the next step is certainly for people still practising and playing to have the freedom to come out if they feel they want to do it.
"Maybe the best day is when you don't talk about it anymore, because that means it is absolutely accepted that everybody does what he wants."