Premier League: Aston Villa's Libor Kozak frustrated to miss rest of season
Aston Villa's Libor Kozak is hugely frustrated that he will now miss the rest of the season after breaking his leg.
Last Updated: 13/01/14 3:02pm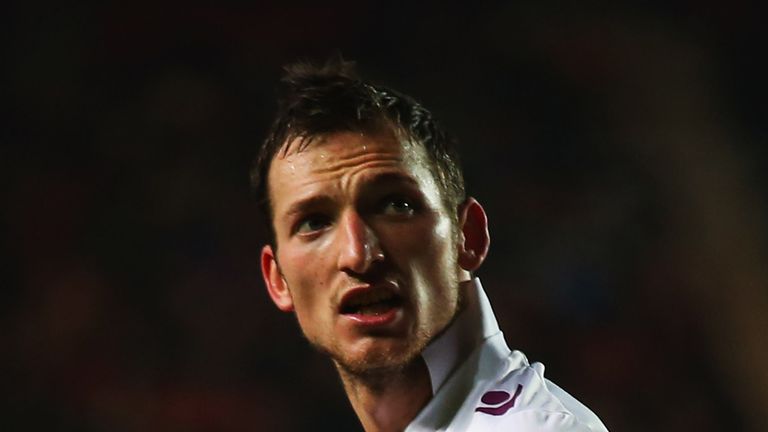 The striker, who moved to the club from Lazio in the summer, stated that he was thankful for the support that he had received from former Villa captain Stiliyan Petrov, who once suffered an identical injury.
Czech Republic international Kozak also expressed his disappointment that he will now be unable to impress his new national team coach Pavel Vbra.
The 24-year-old sustained a fractured calf and shinbone in a team training session.
Kozak told the Czech FA website: "Before it happened, I had been feeling in great shape. That's gone now and I lost the chance to play in a lot of big games as well as playing for my country. It's a great pity.
"I was looking forward to and expecting big things from the national team. I was so much looking forward to playing under Mr Vbra."
Speaking about Petrov's influence, he added: "I was visited by Stiliyan Petrov, who had the same injury and he was back in five and a half months. I have taken a lot from him. His story is an inspiration.
"I firmly believe I will return on the pitch even stronger than I was before."