Middlesbrough's Shay Given open to Republic of Ireland return
Shay Given admits he is considering an international return with Roy Keane set to watch him in action.
Last Updated: 18/01/14 1:50pm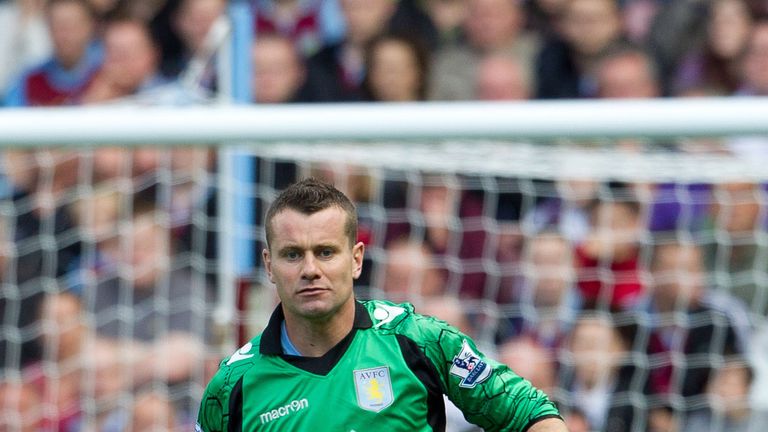 Keane is due to check on Given at Middlesbrough as they take on Charlton on Saturday - and he will be the only Irishman on show at The Riverside.
The 37-year-old originally quit the international set-up in 2012, but he admits he would consider playing after gaining first-team football again at Boro - where he is on loan from Aston Villa.
"There's no Irish players playing for Charlton is there? Roy might be scouting for TV or something. I don't know!" Given said.
"The next competitive game is in September, it's only January. A week in football is a long time so nine months is a lifetime. I've not spoken to Martin O'Neill, my number is not hard to get.
"If Roy is coming to watch me then great. If he is coming to watch somebody else then so be it. It's too early to say at the minute what I feel about it. They will be looking for their options in March because Keiren Westwood is injured.
"I don't know whether they want me involved or not so it's hard for me to say yea or ney.
"I don't know what the set-up is. I've not had a conversation. There's no point me even commenting until he (O'Neill) has contacted me.
"I did have a conversation with Giovanni Trapattoni (the previous Ireland boss) about playing again. He said because I was not playing for Villa, which was a valid argument, then he was looking in a different direction, which was fair enough.
"That's why I say this September is a long time away. I could be back as third choice at Aston Villa by then. I don't know. It's too soon to even comment."