Aston Villa boss Paul Lambert will tolerate 'moaning' key man Fabian Delph
Paul Lambert will tolerate Fabian Delph's moaning as long as he keeps driving Aston Villa's engine room.
Last Updated: 31/01/14 3:50pm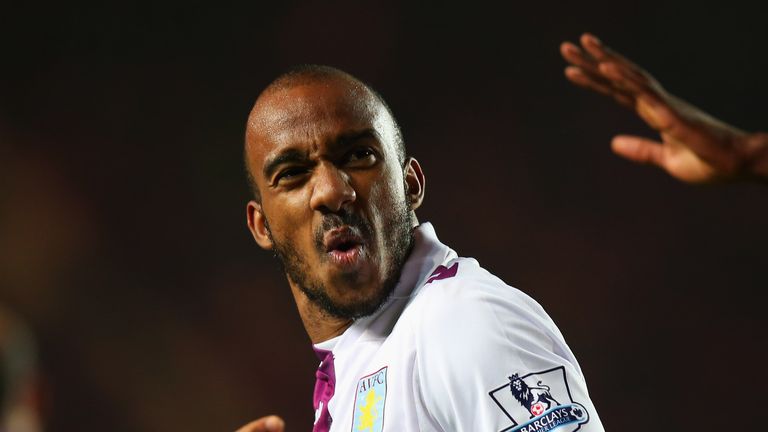 Delph has been a key force for Villa this season, and was central to their 4-3 midweek victory over West Bromwich Albion.
The former Leeds midfielder has arguably been the club's most consistent performer, forging a good partnership with Ashley Westwood and Karim El Ahmadi in a three-man midfield.
Delph's form under Lambert is in stark contrast to his injury-ravaged early spell at Villa, in which inconsistency and a poor disciplinary record blighted his progress.
But now the 24-year-old is being talked about as a potential England international because of the influence he is exerting at Villa Park, even if that does contain a fair amount of complaining.
"He moans like anything, Fabian," said the Villa boss. "He'll moan about things that are incredible. You need those sorts of players in your side, people that will moan for the sake of moaning. You need them because it shows that he wants to win.
"It's his sense of humour and helps the dressing room. He moans for the sake of moaning.
"That's not a slant in any way, you need those sort of moany characters to snap at people's ankles, really, on the pitch - and he is great at it.
"But his general game at the moment is great, there's a lot of confidence there. You need those type of players in your side.
"The thing that we found with him is he's hardly missed a day's training since we've been here and he's played most of the games since we've been here, so I think he's getting used to training every single day and playing.
"Where I'm fortunate is that he hasn't had that before because of his injuries."
Delph scored an own goal in the 4-3 win over West Brom but compensated for that with a goal at the correct end in an all-action display.
It was a sign, Lambert feels, that there is more to come from the Bradford-born player, who joined Villa from Leeds United five years ago.
"You'd certainly like to think his best years are still ahead of him," said the Scot ahead of this weekend's Barclays Premier League trip to Everton.
"He's still only a young guy though he seems to have been about for years.
"He's a young guy and he has a big career in front of him if he keeps going the way he's going. He's been absolutely first class this season and how far his career goes will depend on him and how he keeps performing.
"He's playing really high-level football for us and if he can add more goals to his game it will certainly catapult him forward."
Lambert is assessing Gabriel Agbonlahor's fitness ahead of the trip to Merseyside, after the striker missed the midweek game with a foot injury.