Premier League: Shay Given is not surprised Joe Kinnear has left Newcastle
Former Newcastle goalkeeper Shay Given is not surprised Joe Kinnear has resigned as director of football at the club.
Last Updated: 04/02/14 4:16pm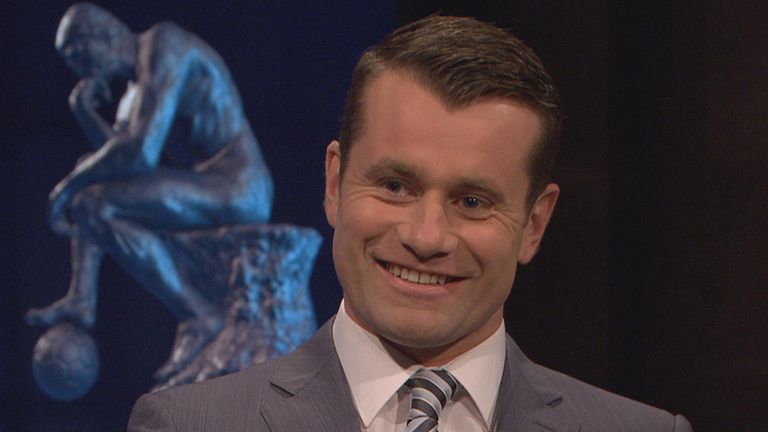 Newcastle owner Mike Ashley's decision to appoint Kinnear in June 2013 did not go down well with many of the club's supporters.
Some fans believed the arrival of the 67-year-old undermined manager Alan Pardew, and Newcastle's lack of transfer activity has been a cause of frustration to the support as well.
Aside from loan deals to bring in strikers Loic Remy from Queens Park Rangers and Luuk de Jong from Borussia Monchengladbach, Newcastle's only permanent addition in the last seven months has been teenage prospect Olivier Kemen from Metz.
Newcastle did make a big profit on the sale of Yohan Cabaye, who joined Paris Saint-Germain for around £20m in January, but the move did nothing to endear Kinnear to the fans.
Asked on his thoughts over Kinnear's resignation, former Republic of Ireland international Given said: "I don't know what to make of it. I think it was a strange appointment to start with.
"People were asking the question why they needed him there in the first place and now he's left six or seven months later.
"I don't think he brought too many players to the club or sold too many players, so a lot of people will be scratching their heads in Newcastle and saying: 'what did he actually bring to the club?' And I certainly don't have the answers.
"I don't think it was the fans' favoured appointment either and I think a lot of people are happy to see the back of him. I don't really know what he did there.
"It was a tough job for Pardew to get signings from another man. I think it's important that the manager at a football club has to have the final say in players coming to the club. The director of football doesn't always work for me."
Given, who spent almost 12 years at Newcastle and made over 350 league appearances for the club, reckons the sale of midfielder Cabaye may cost his old team the chance of a place in the Europa League next season.
"He's been probably their best player this season but you look at the business side, it's great money for the club," added the 37-year-old, currently on loan at Middlesbrough from Aston Villa.
"But then you look at the director of football's job. He should have had somebody in place if they did sell Cabaye, someone of a similar position and stature to come back into the team before the transfer window closed.
"But they didn't replace him with anyone, so that's probably the biggest frustration for the fans, that they didn't have a replacement there already to fill his boots, and the window's closed now, they've got to wait to the summer and it could be too late then.
"They could lose out on a European spot, of course, and that can be costly as well."