Aston Villa boss Paul Lambert won't panic in survival battle
Aston Villa boss Paul Lambert is refusing to panic about the club's precarious Premier League position.
Last Updated: 24/02/14 6:36pm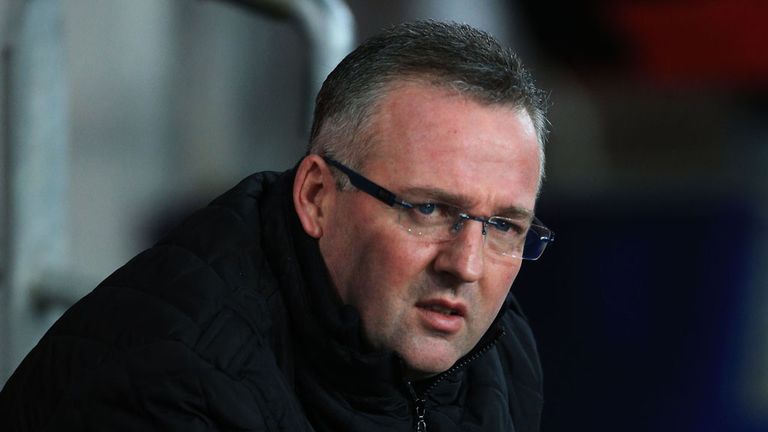 Villa find themselves just four points clear of the bottom three after going down 1-0 to Newcastle on Sunday, courtesy of Loic Remy's last-gasp winner.
Lambert remains hopeful that Villa will keep themselves out of the drop zone despite having lost nine of their last 14 games in all competitions.
"I've not really changed my view from a couple of months ago," said Lambert.
"It is what it is at the minute. The thing for us is we are playing well, we are just not getting the breaks.
"If you are playing games and getting beaten heavily then that's the type that you have to worry about. I don't have that worry.
"There are a lot of teams below us. We went through this last year so we know what it's like. We don't panic. We just try to win the next game.
Villa managed to escape relegation last season and Lambert hopes that survival battle will stand them in good stead for the run-in.
"You certainly hope it helps you," added Lambert.
"When you go through something you hope it helps you next time. We're definitely better than this time last year. I don't think we deserved to lose that game [against Newcastle].
"It's another big game against Norwich, we're at home. It's a game we will go and try to win."