Premier League: Aston Villa captain Ron Vlaar confident of strong finish
Ron Vlaar reckons Aston Villa have improved since last season and has assured fans that confidence is still high.
Last Updated: 27/02/14 5:47pm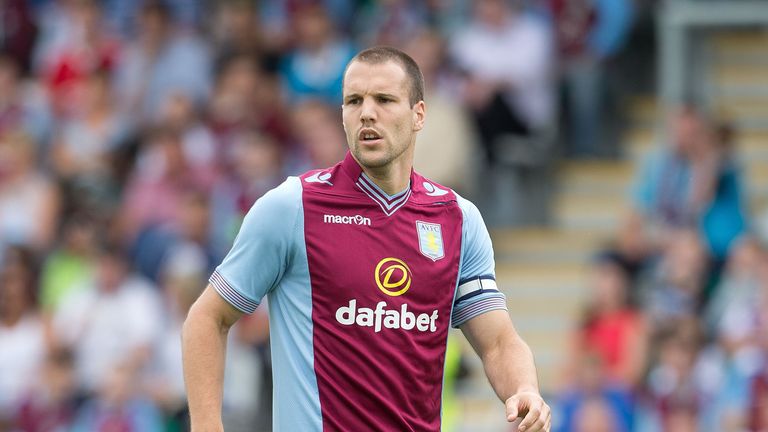 Villa are without a win in four games and just four points above the bottom three after going down to a 1-0 defeat at Newcastle United last weekend.
However, Vlaar believes there were still encouraging signs in the performance at St James' Park and has no doubts that Villa can enjoy a strong finish like they did last year.
"We are positive and really optimistic going into the remaining games. Fans need to know we are optimistic, too," Vlaar said in the Birmingham Mail.
"We have great belief in the camp. Obviously, we know the situation we are in. We know we have to get results but we also know we can do that.
"We have to win games and we're capable of winning games, so we just have to do it. The first half against Newcastle, we played some good football and that's something we have to build on.
"Within the camp we feel very calm and we're working hard on the things we need to in order to try to win games. That's our approach every day.
"We have the character within this team and we've shown that. We showed it last season and that's the same throughout the squad.
"We finished strongly last season and we know we can do that again. The belief is there and that's what gives us the confidence. That's why we're optimistic about what we need to do."
While Villa are still in a perilous position, the bottom half of the table is so congested that Vlaar believes they can push into the top 10 with a good run of results.
He said: "We have players with character and we all know and appreciate the situation we are in. At the moment we're three points from 10th and we're still looking upwards.
"Obviously, we're mindful of where we are in the table but we also know what we were able to come through last season and we've learned from that.
"We're better than we were last season. We just need to produce over our remaining games what we know we're capable of producing. We have 11 games left and we need to get the results we need. We know we can do this."