Aston Villa striker Grant Holt still has a soft spot for old club Norwich
Aston Villa striker Grant Holt hopes former club Norwich can retain their place in the Premier League.
Last Updated: 05/03/14 4:45pm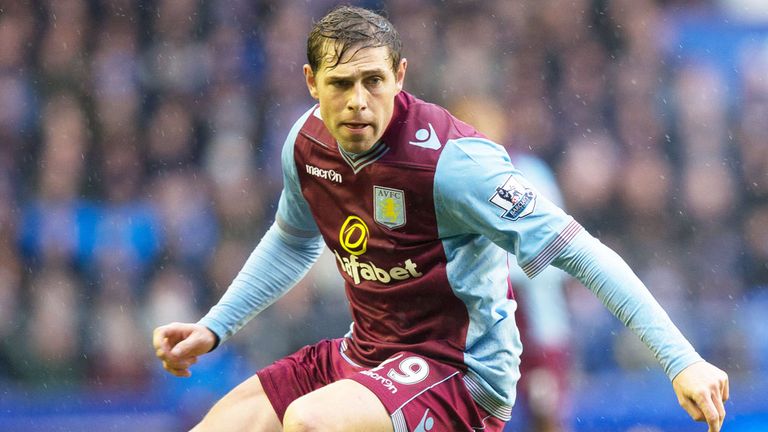 The 32-year-old, who is on loan at Villa Park from Wigan, spent four years at Norwich where he helped the team climb two divisions to the top flight.
Holt still has a lot of affection for the Canaries and would like to see them doing well, so long as it is not at the expense of his current club.
"I wish them all the success in the world," Holt said. "I hope they sustain Premier League survival for a long, long time and hopefully try and grow, obviously not at the expense of Aston Villa at the moment.
"But I always want to see that club do well. No one can ever take away what I done there and what that club did for me, and I always look for their results and hope they do well.
"At the moment it's a little bit like I don't want them to do too well, but obviously at the end of the day I want them to stay up."
Holt is delighted to be reunited with Paul Lambert at Villa, after thriving under the ex-Norwich boss at Carrow Road.
The Cumbrian is on record as having problems adapting to a different style of play under Lambert's successor at Norwich, Chris Hughton.
"I think when you work with someone for so long you get used to the traits of the manager," Holt added.
"When he left obviously it was different when Chris came in. He had a different philosophy, he had a different mind as a manager, which they all have and I understand that.
"I think it has been documented that I didn't enjoy the way we played, the way we set up. I still enjoyed being at the football club with the lads and everyone who was there, but I just felt it was time for me to go at the end of the season."