Andreas Weimann praises Aston Villa's character in 4-1 win over Norwich
Andreas Weimann believes that Aston Villa's never-say-die spirit was in evidence during the 4-1 win over Norwich.
Last Updated: 05/03/14 12:43pm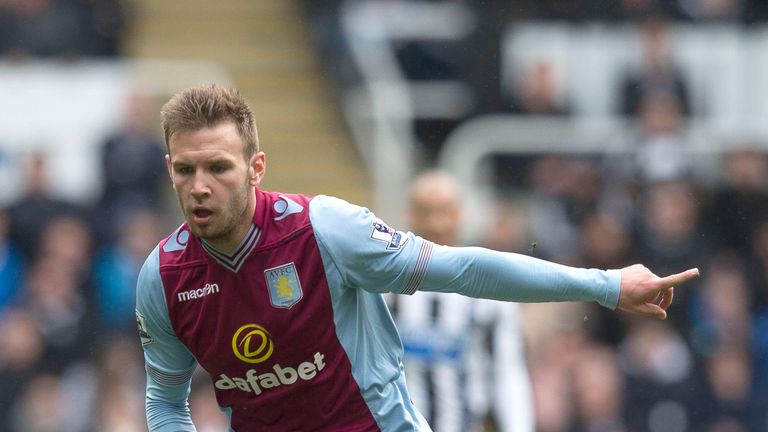 Villa fell behind to Wes Hoolahan's early goal on Sunday, but Christian Benteke's brace sparked a stunning first-half turnaround from Paul Lambert's side.
It was the fourth time this season that Villa have come from behind to win in the Premier League and the weekend's result moved them seven points ahead of the relegation zone.
Weimann acknowledged that Villa's previous exploits in recovering from conceding an early goal played a key role in coming back to thump Norwich.
"It wasn't an easy start for us going behind against Norwich but we showed our character to come back again," Weimann told the club's official website.
"Everything came off for us after that in the first half and it was a brilliant win for us.
"We knew we still had loads of time to come back and it gave us a lift and from then on we never looked back and took the game to them.
"Obviously it's not nice to concede after three minutes, but we just say to ourselves, 'keep going' and we'll get chances to put it right. We got chances and we took them.
"We've come back from these things before so we know never to give up."