Premier League: Grant Holt ready to cover loss of Christian Benteke
Grant Holt knows he has 'big boots to fill' as he covers for Christian Benteke, but is looking forward to the challenge.
Last Updated: 08/04/14 10:20am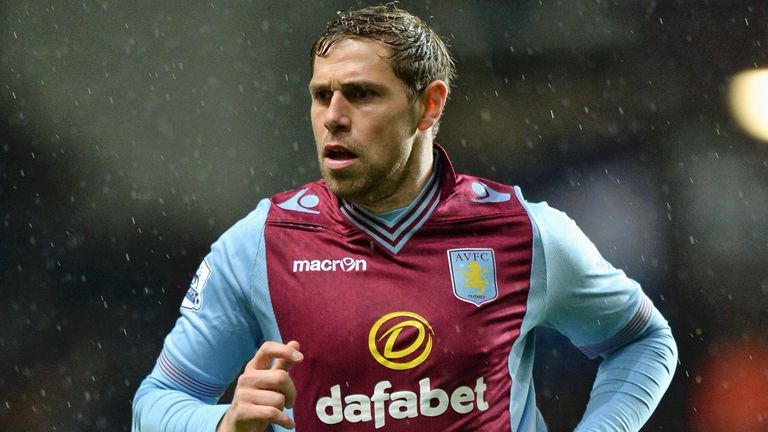 Aston Villa have lost top marksman Benteke to an Achilles injury which has ended his season and dashed his World Cup dream.
His absence leaves a sizeable void in Villa's attacking unit, with the burly Belgian having netted 34 times since completing a move to England in the summer of 2012.
Loan star Holt was asked to step in for Saturday's home date with Fulham, and grabbed his first goal for the club in a 2-1 defeat.
The 32-year-old, who will see out the season at Villa Park having made a switch from Wigan Athletic in January, believes he is capable of leading the line and intends to make the most of an unexpected opportunity back in the Premier League spotlight.
Holt said in the Birmingham Mail: "When someone does what Christian does they are always big boots to fill, but you can only do what you do.
"I'll just play the game the way I do and everyone else can make their own mind up.
"People will say I played well on Saturday and there will be people who say I didn't. Some people you can't keep happy, it's just football.
"I've been waiting to play and you don't want minutes because of what's happened, but when it comes it's an opportunity to rise up and put a performance in.
"The only thing which bothers me is what the other 10 people on the team with me think."
Holt admits Benteke's injury - picked up in training - could not have come at a worse time, but is backing the talented 23-year-old to make a full recovery and shine for club and country for many years to come.
He added: "That's the most frustrating thing. He'd just got that smile back on his face, he was playing well and scoring goals.
"He was laughing, joking and enjoying himself and that's where football is a cruel game. The good thing for him is he's young enough, he can go to World Cups for the next eight years - and the Euros.
"With the mentality he's got, the quicker we can get him back on his feet the better."