Premier League: Aston Villa boss Paul Lambert unsure on future after Man City loss
Paul Lambert admitted he was not sure what the future holds for Aston Villa after their 4-0 defeat by Manchester City.
Last Updated: 08/05/14 8:30am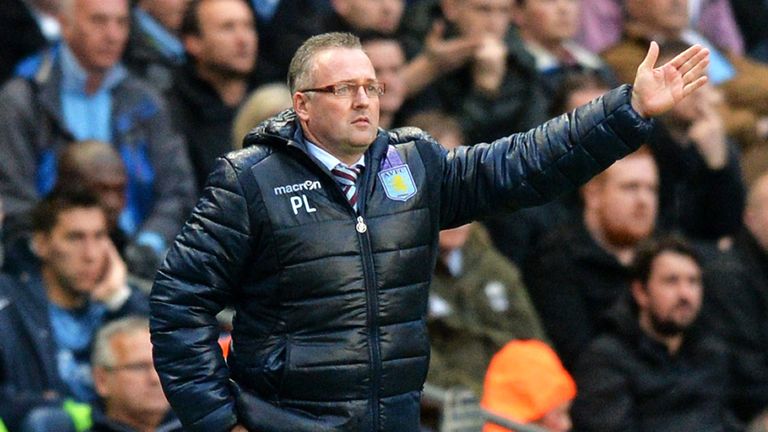 Lambert is keen to remain in charge but there is uncertainty over the ownership situation after Randy Lerner previously hinted that he could sell the club this summer.
An announcement is expected soon and Lambert is keen to play his part in rebuilding Villa, insisting that such a club needs to try and show ambition.
Asked about the owner, Lambert told Sky Sports: "What he's going to say in the next six or seven days I really don't know.
"This club has got to be stronger. It's too big a club."
Questioned on whether he will stay in charge, Lambert added: "I would love to be. It's a brilliant club with a fabulous fan base.
"Any club that wins a European Cup creates history and tradition and this club has got it in abundance.
"This team has got to live up to it and at the minute we haven't done it."
Lambert was proud of the way Villa kept Man City at bay for more than an hour at the Etihad Stadium, especially with his squad stretched to the limit by injuries.
However, an Edin Dzeko brace and late goals from Stevan Jovetic and Yaya Toure saw Man City stay on track for the Premier League title.
"I thought for at least an hour we were frustrating them and the game plan worked perfectly," said Lambert.
"I thought we were excellent in the first half and had a few little chances to score.
"With the injuries we've got to big players, I could not fault them."