Aston Villa striker Andreas Weimann tells Paul Lambert to ignore speculation
Andreas Weimann has advised Aston Villa manager Paul Lambert to ignore speculation regarding his future at the club.
Last Updated: 11/05/14 11:57am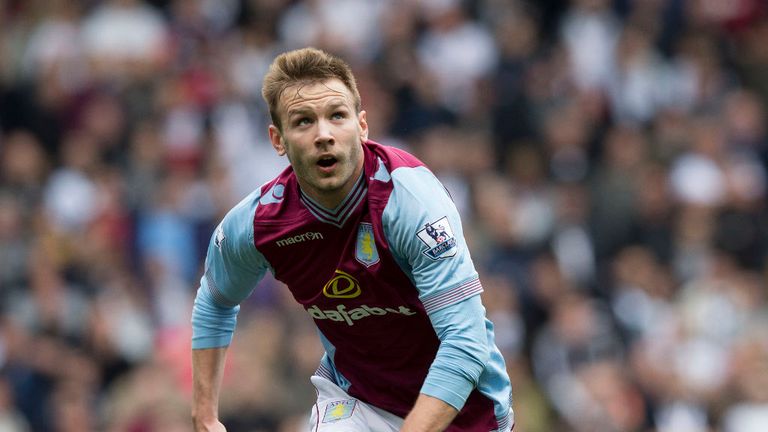 With owner Randy Lerner set to break his silence on his plans for the future of Villa, Lambert's own future is the subject of doubt after a second season of struggle under his leadership.
But Austria international striker Weimann, who was unsure about his own Villa career last term, has called for Lambert to disregard the paper talk.
"If I've learned anything from last season, it's to ignore speculation," the 22-year-old is quoted in The Sun.
"As a player you can't do anything about it anyway, so I'll just be concentrating all my efforts on beating Spurs.
"I tend not to follow speculation after last summer when I was out of contract at Villa.
"I was linked with a move to about 55 clubs, including Liverpool, yet I signed a new deal with Villa.
"You learn to take no notice of rumours and I'll be the same after the Spurs game although the owner is going to come out with a statement.
"Being at a club which puts faith in its own players has been a key factor in my career.
"Paul Lambert gave me the chance to play and I have nothing but good things to say about him."