Christian Benteke frustrated to miss World Cup but targeting early Aston Villa comeback
Christian Benteke has voiced his frustration at having to miss the World Cup but is keen to return ahead of schedule.
By Kristof Terreur
Last Updated: 12/05/14 3:14pm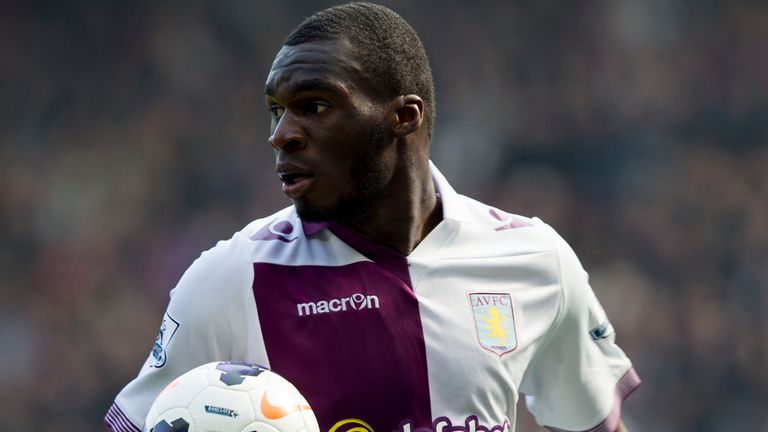 Benteke's hopes of playing for Belgium in Brazil this summer were wrecked when he ruptured an Achilles tendon in training at the start of April.
He had been relishing the prospect of showcasing his talent on the biggest stage after an eye-catching 18 months for Villa in the Premier League, and admits it has been a difficult period.
However, he has received the support of his Belgian team-mates and national team boss Marc Wilmots, who battled through a number of injuries during his own playing career.
Reflecting on the moment he got injured, Benteke told RTBF: "As soon as I heard a noise, I fell down.
"I immediately asked a team-mate if it was not broken or if he saw a wound. The fact that he said 'no', was a relief for me. 'Phew, I'm likely to go to Brazil' was what I thought. I tried to stand up, but immediately fell down.
"My balance was gone. I went to the physio room and the doctor told me I would probably out for six months as my Achilles tendon looked torn. I kept on hoping as long as I hadn't had a scan, but when the diagnosis was confirmed, I didn't feel sad, I felt frustrated.
"I was thinking about all the sacrifices I'd made and that I'd deserved to be at the World Cup. That's what I mean with frustration.
"People have said lots of positive things to me. To be honest, I didn't expect that. There were many people who were disgusted with what happened to me and not only people from the world of football. This is what gives strength to stand up and move on."
Benteke added: "When Belgium play their first game against Algeria, on June 17, there will be a little frustration, but I think I can easily watch.
"Marc Wilmots, the national manager, called me on the day I injured myself. He told me injuries are a part of football.
"In a career, there are tough times. He has even bounced back, after a lot of operations, to play at the age of 33. Why shouldn't I? I got a lot of support from Marouane Fellaini and Eden Hazard, but also Vincent Kompany called me to encourage me."
While a six-month lay-off would rule Benteke out of action until at least October, the striker is optimistic that he will come back sooner than expected.
Having missed the end of the season as Villa staved off the threat of relegation, the striker is looking forward to getting back at the earliest possible opportunity.
He said: "I'm convinced I will be back faster than expected. After my injury I also thought about Villa. I had ambitions, but a lot of things crossed my mind.
"At that point we weren't even sure we would stay in the Premier League, but I'm relieved the boys avoided the drop.
"There are many people who have said it will take me six months to get back, but I am sure I will be back faster."