Former Aston Villa chairman Sir Doug Ellis dreams of club saviour
Investors such as Man City owner Sheikh Mansour would be perfect for Aston Villa, says former chairman Sir Doug Ellis.
Last Updated: 14/05/14 12:07pm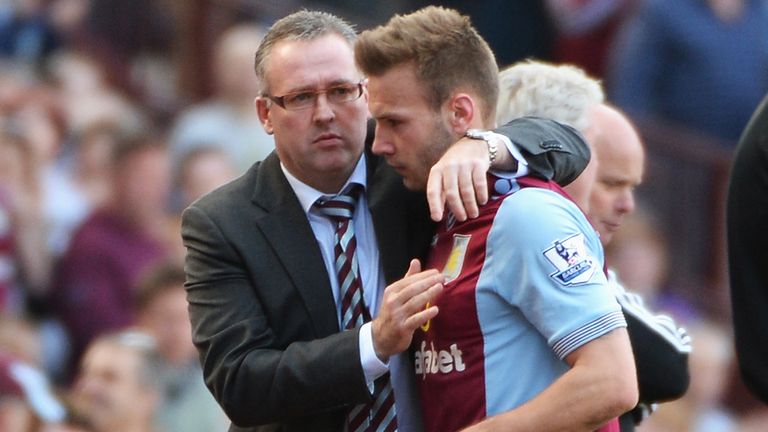 Villa's current owner Randy Lerner, the American entrepreneur who bought the midlands outfit from Ellis in 2006, declared his intention on Monday to put them up for sale.
Manager Paul Lambert's future is still up in the air after overseeing another spluttering season, while City secured their second top flight title since their Abu Dhabi takeover in 2008.
Ellis told Sky Sports News: "Lerner has admitted he would like to sell, we are all waiting to see who it is to, and we have to find someone who has the money - someone equivalent to the Sheikh, who I met at Manchester City the other week.
"He is a delightful chap, is passionate beyond measure and has billions of pounds of money.
"He is a young lad who, I must admit, would be the ideal person, if in fact we found the right one for Aston Villa."
Villa finished the 2013/14 Premier League campaign last weekend in 15th spot and their final position has been only just above the drop zone for the past three seasons.
But the club enjoyed relative success in the first few years of Lerner's ownership, securing three successive sixth-place finishes up to the summer of 2010.
And Ellis said of Lerner: "He hasn't been bad for Aston Villa. In my view, he was the right one to choose at the time."
Lambert and chief executive Paul Faulkner are reportedly set to fly out to the United States this week for talks with Lerner.