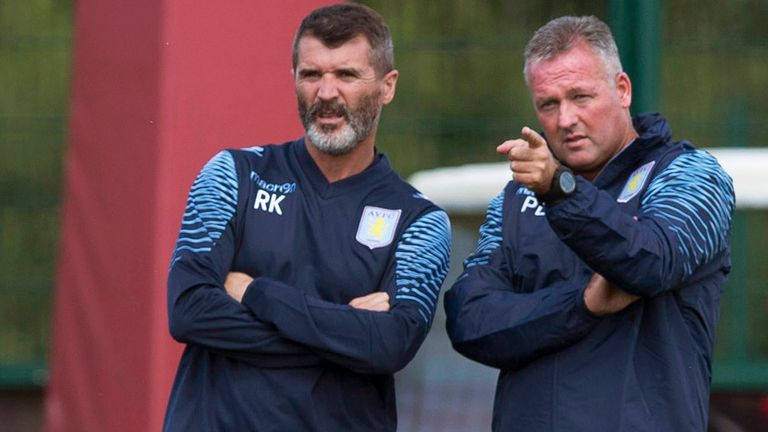 Aston Villa goalkeeper Shay Given has praised the impact Roy Keane has had on the club since being appointed assistant manager.
Keane, who has previously managed Sunderland and Ipswich, became Paul Lambert's deputy this summer, although he will continue part-time in his role as Martin O'Neill's right hand man with the Republic of Ireland.
Given told Sky Sports News: "I've known Roy for a number of years, obviously with the Irish connections and playing alongside him.
"It's great to have him here; he's a real leader, a character and a great assistant for the manager.
"He's a manager himself in his own right - with the two of them at the helm it's great for the club.
"He always gets talked about for his dark side and shouting at people but he's been very helpful for all the players.
"He's been out there coaching as well and giving players lots of advice.
"When an ex-player like Roy Keane gives you advice you take it on board because he was a fantastic player especially for the younger players - he's a real help for them."