Premier League: Paul Lambert hopes Christian Benteke and Libor Kozak will return soon
Last Updated: 15/08/14 9:58am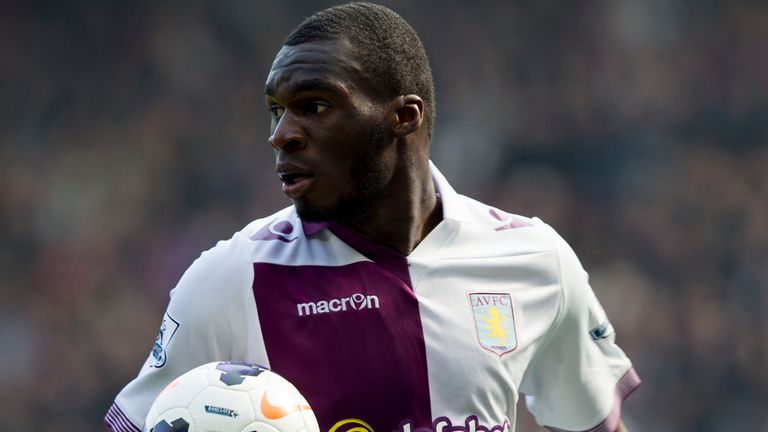 Aston Villa boss Paul Lambert hopes injured strikers Christian Benteke and Libor Kozak will be back in "a few weeks".
Belgium international Benteke has been sidelined since April, when he suffered a ruptured Achilles tendon in training with Villa that ruled him out of the World Cup - expectations were that he would require a minimum of six months' recovery time.
Czech Republic star Kozak broke his leg back in January, also during a training session with the Midlands outfit.
Lambert said: "I don't put a time limit on it because their two injuries were really bad.
"But Christian has started jogging outside, so he is doing well. Libor is doing great.
"So a few weeks I think. What will help us certainly will be the international break."
Meanwhile, Lambert has made it clear he is keeping an open mind about Villa captain Ron Vlaar's situation.
The Holland defender, who impressed at the World Cup, has been linked with various clubs, including Villa's Barclays Premier League rivals Southampton.
He has a year left on his current contract, and asked on Thursday about the chances of Vlaar signing a new one at Villa Park, Lambert said: "To be fair to Ron, he has not come to us or anything.
"We have had little chats here and there, but I think his main concern was getting back after the World Cup, getting fit and hopefully being ready for Saturday (Villa's Premier League opener at Stoke).
"That is where he has been. I have a good rapport with Ron, so I don't have any problem with that whatsoever."
Then asked whether he thought Vlaar would remain loyal to Villa, Lambert replied: "I don't know. I'm not sure there is loyalty in football any more. So we'll have to wait and see."